10 Home Maintenance Tips For Sprng
1) Examine roof shingles to see if any were lost or damaged during winter. If your home has an older roof covering, you may want to start a budget for replacement. The summer sun can really damage roof shingles.
2) Use a screwdriver to probe the wood trim around windows, doors, railings and decks.
3) Check for loose or leaky gutters. Improper drainage can lead to water in the basement or crawl space.
4) Low areas in the yard or next to the foundation should be filled with compacted soil. Spring rains can cause yard flooding, which can lead to foundation flooding and damage.
5) Examine the exterior of the chimney for signs of damage. Have the flue cleaned and inspected by a certified chimney sweep.

6) Inspect concrete slabs for signs of cracks or movement. All exterior slabs except pool decks should drain away from the home's foundation. Fill cracks with a concrete crack filler or silicone caulk.
7) Remove firewood stored near the home. Firewood should be stored at least 18 inches off the ground at least 2 feet from the structure.
8) Check outside hose faucets for freeze damage.
9) Have a qualified heating and cooling contractor clean and service the outside unit of the air conditioning system.
10) Check your gas- and battery-powered lawn equipment to make sure it is ready for summer use.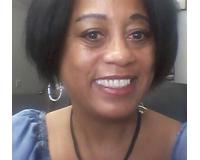 Author:
Prescilla Walker
Phone:
864-329-7667
Dated:
April 1st 2019
Views:
164
About Prescilla: ...