2018
What's Hot for 2018
The Rise of the Tech Guru
Smart homes are getting smarter, with homeowners increasingly purchasing devices and apps that perform tasks such as opening blinds, operating sprinkler systems, and telling Alexa what food to order. But not all these helpers speak the same language, nor do they always work together harmoniously. Also, with more devices competing for airtime, Wi-Fi systems may not be strong enough to operate throughout a home, which results in dead spots. What many homeowners need is a skilled tech provider who makes house calls, assesses what's needed, and makes all the tech devices hum effortlessly at the same time.
More buyers want to see listings updated to take advantage of all technological possibilities from the moment they move in. Add a home technology source to your list of trusted experts.

Smart Glass Adds Privacy, Energy Savings
As more homes feature bigger and more numerous windows, homeowners will naturally look for ways to pare down the energy costs, lack of privacy, and harmful ultraviolet rays that can accompany them. Windows come in a variety of sizes, and contractors can install the cable and low voltage system required to change the tinting. Homeowners can control the tint by voice command through an app, manual operation with switch, or with preset controls.
This is an important option to keep in mind if buyers are unsure about big, long runs of windows in a listing. It may make sense to price out options for your particular listing to help home shoppers understand how much it might cost to retrofit the space with such technology.

Spiritual Gardens That Lift the Soul
Homeowners have long seen their gardens as a place for quiet reflection, so choosing plants and designs that have a physical tie to spirituality is a natural next move. The trend may have started with Bible gardens, which use any number of the more than 100 plants mentioned in the Christian text to populate a restful repose. So many are good choices because they are hardy, scented, edible, and can withstand harsh climates and environments. People of all faiths, or even those simply drawn to botanical history, can appreciate such spaces. "Around for generations, they feed the body and the soul," says landscape designer Michael Glassman, who designed such a garden in the shape of a Jewish star as a meditative spot at one of Touro University's campuses. He filled it with mint, pomegranate trees, sage, and other plants that are mentioned in ancient religious texts. Labeling and providing detailed context to plantings can transform a miscellaneous, obscure collection into an instructive experience.
Find out if your local area has a peace garden that could provide examples of this trend. Homeowners might also find inspiration on the grounds of hospitals and assistance care facilities, which often create healing gardens for patients and family members.

Kitchens That Do More Than Just Look Pretty
An emphasis on eating fresh, healthy foods may mean more frequent trips to grocery stores and farmers markets, but it could also change the architecture of our kitchens. Portland, Ore.–based designer Robin Rigby Fisher says many of her higher-end clients want a refrigerator-only column to store their fresh foods, installing a freezer or freezer drawer in a separate pantry or auxiliary kitchen. The container-gardening industry is vying for counter space with compact growing kits that often feature self-watering capabilities and grow lights. Fisher is also getting more requests for steam ovens that cook and reheat foods without stripping them of key nutrients, though she notes that these ovens can cost $4,000 and have a steeper learning curve than conventional ones. Homeowners also want to be able to use their kitchen comfortably, which means having different or variable counter heights that work for each member of the family, ample light for safe prepping, easy-to-clean countertops, and flooring that's softer underfoot, such as cork.
Home Robots to the Rescue
With lifestyles that seem busier by the day and many families inviting elders who require assistance to live with them. Robots that can perform multiple services are gaining in popularity. IRobot's Braava robots mop and vacuum floors, while Heykuri's Kuri robot captures short videos of key life moments, including pets' antics when owners are away. Some robots offer health benefits that mimic real pets, which the U.S. Centers for Disease Control and Prevention says can lower blood pressure and cholesterol, says Cini. She says Hasbro's Joy for All line of furry robot dogs and cats can provide companionship for the elderly with dementia.
Black Is the New Gray
Palettes change all the time, and some feel the interest in black is a welcome contrast after years of off-whites, grays, and beiges. The hue is coming on strong in every category—appliances, plumbing fixtures, lighting, metal finishes, hardware, and soft goods, according to commercial interior designer Mary Cook of Mary Cook Associates. She appreciates black's classic, neutral, sophisticated touch and notes it can be a universal mixer. Black is a welcome accent in any palette. Windows and Doors launched its Designer Black line this year, incorporating a hip industrial vibe. Designer Kristie Barnett, owner of the Expert Psychological Stager training company in Nashville, loves how black mullions draw the eye out toward exterior views more efficiently than white windows can. Kohler has released its popular Numi line and Iron Works freestanding bath in black.
Air Locks Preserve Energy, Increase Security
Incorporating two airtight doors has become a popular way for homeowners to cut energy costs. The double barrier helps keep outside air from entering the main portion of the house and provides a better envelope seal. It's not just energy homeowners save, though. It keeps packages safer than being left in full view because delivery services can leave them inside the first door. Homeowners will need a minimum area of five feet squared in order to make this work. Costs vary by project size but it could run homeowners as much as $10,000 to add a small space beyond a front or back door.
Maximized Side Yards
As a national
trend toward smaller lot sizes
combines with surging interest in maximizing outdoor space, one area that's often neglected is the side yard. But designers are beginning to pay attention, transforming these afterthoughts into aesthetically pleasing, functional places that buffer a home from neighbors. Grow plants such as star jasmine, climbing roses, and clematis vertically along the siding or a fence. Create a pleasant pass-through to a backyard, with meandering walkways flanked by ornamental grasses or honeysuckle. Homeowners who have extra space here might consider adding a small recirculating water feature or a tiny sitting area.
Battery Backup Systems Offer Resilience
Any home owner who's experienced a weather-related disaster, such as hurricanes, forest fires, and torrential downpours, understands the peace of mind that comes from having systems in place to help withstand Mother Nature's worst punches. One example of this is a battery backup that integrates into a home's electric system and operates during power outages, says architect Nathan Kipnis of Kipnis Architecture + Planning in Chicago. The backup batteries can store either electricity from the grid or renewable energy generated onsite by solar panels or other means. A key advantage is that the system doesn't create the noise and pollution you get with an old-school generator, because it doesn't use natural gas or diesel fuel. While they're generally more expensive than traditional fossil fuel systems, prices do continue to drop.
Missing Middle Housing
Thirty percent of home buyers are single, and their numbers may swell to 75 to 85 percent by 2040, yet 90 percent of available housing is designed for families and located in single-family home neighborhoods. Builders must fill in this demand with smaller housing of 600 to 1,200 square feet, usually constructed in styles such as duplexes and cottages communities, and preferably in walkable areas.
realtor.com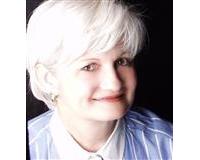 Author:
Dawn Borkowski
Phone:
864-313-4608
Dated:
January 3rd 2018
Views:
282
About Dawn: ...