6 Reasons To Buy A Home In 2016
Reason No. 1: Interest rates are still at record lows
Even though they may creep up at any moment, it's nonetheless a fact that interest rates on home loans are at historic lows, with a 30-year fixed-rate home loan still hovering around 4%.
Reason No. 2: Rents have skyrocketed
Another reason home buyers are lucky is that rents are going up, up, up! (This, on the other hand, is a reason not to be thankful if you're a renter.) In fact, rents outpaced home values in 20 of the 35 biggest housing markets in 2015. What's more, according to the2015 Rent.com Rental Market Report, 88% of property managers raised their rent in the past 12 months, and an 8% hike is predicted for 2016.
"In most metropolitan cities, monthly rent is comparable to that of a monthly mortgage payment, sometimes more," says Heather Garriock, mortgage agent for The Mortgage Group. "Doesn't it make more sense to put those monthly chunks of money into your own appreciating asset rather than handing it over to your landlord and saying goodbye to it forever?" Having nothing to show for it in the long run.
Reason No. 3: Home prices are stabilizing

For the first time in years, prices that have been climbing steadily upward are stabilizing, restoring a level playing field that helps buyers drive a harder bargain with sellers, even in busy markets.

Reason No. 4: Down payments don't need to break the bank
Probably the biggest obstacle that prevents renters from becoming homeowners is gathering a down payment. But today, that amount of change can be smaller, thanks to a variety of programs to help home buyers. For instance, the new Fannie Mae and Freddie Mac Home Possible Advantage Program allows for a 3% down payment for credit scores as low as 620.

Reason No. 5: Mortgage insurance is a deal, also
If you decide to put less than 20% down on a home, you are then required to have mortgage insurance (basically in case you default). A workaround to handle this, however, is to take out a loan from the Federal Housing Administration—a government mortgage insurer that backs loans with down payments as low as 3.5% and credit scores as low as 580. The fees are way down from 1.35% to 0.85% of the mortgage balance, meaning your monthly mortgage total will be significantly lower if you fund it this way. In fact, the FHA predicts this 37% annual premium cut will bring 250,000 first-time buyers into the market. Why not join in?

Reason No. 6: You'll benefit from major tax breaks
Tax laws continue to favor homeowners, so you're not just buying a place to live—you're getting a tax break! The biggest one is that unless your home loan is more than $1 million, you can deduct all the monthly interest you are paying on that loan. Homeowners may also deduct certain home-related expenses and home property taxes.

Courtesy of Realtor.com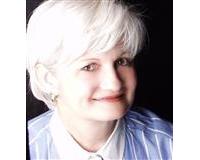 Author:
Dawn Borkowski
Phone:
864-313-4608
Dated:
January 12th 2016
Views:
758
About Dawn: ...