8 EndofSummer Home Maintenance Tips


Clean the gutters
It's important to clean your gutters regularly, especially heading into the fall. Thoroughly removing all leaves and debris can prevent water damage to your home caused by overflowing gutters. If you don't have a ladder that can safely reach your gutters, call a professional to do the job.
Inspect driveways, walkways and patios
Fill cracks and fix loose pavement in your driveway and walkway. Whether it's asphalt or concrete, the more proactive you are at repairing any damage, the longer it will last without the need for expensive resurfacing. For patios, filling in loose pavers with sand can prevent shifting during the wet and colder months.
Change and clean filters
Check the air filter of your heating and air conditioning system. Depending on the model, you should clean or replace it seasonally. This will boost efficiency, saving you money in the process. In addition, check and replace other filters throughout your home, including any water filtration systems and even any HEPA filters in cleaning devices.
Landscaping
Cut back or remove unstable, damaged, or dead limbs before they can cause problems for your or your neighbor's home. One severe storm or heavy snow can break a tree limb and damage whatever is in its path.
Check windows for drafts
Go through your home and open windows to ensure the seal and caulking around the window frame is in good condition. This will help keep your home from losing heat in the winter.
Clear out garden plots and planters
Gardening hasn't ended until your beds are cleared out and the bulbs are planted. Once that's done, set aside some time to discard the containers you no longer need. Organize seeds and equipment so you know where everything is in the spring when the warm weather returns.
Pool and other outdoor toys
Pool-related toys and equipment should be dried and put into storage bins for re-use next year. Remember to keep it all together, so it's easy to dig out the next time the thermometer climbs back up. Other outdoor toys, such as sandboxes and play sets, should be closed up and covered to protect them from the harsh weather of fall and winter.
Check the HVAC and replace batteries
Finally, with winter just around the corner, now is the time to check your heating and air system, clean out ducts, and perform any maintenance or repairs that are needed. It's also a good time to change the batteries in your smoke alarms and carbon monoxide detectors.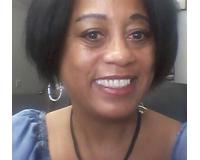 Author:
Prescilla Walker
Phone:
864-329-7667
Dated:
August 19th 2019
Views:
122
About Prescilla: ...