9 Modest Fixes For The Problem Kitchen
9 Modest Fixes for the Problem Kitchen
Kitchen cabinetry, countertops, backsplashes, and appliances can sometimes turn off buyers at the first hello. Yet, a total redo may be too costly. Show clients how they can rework parts of the room for an impressive refresh.
May is National Home Remodeling Month, but too often, home owners equate a kitchen renovation—still among the most popular projects—with a big expense, lengthy timetable, and lots of messiness.
And don't forget the hassle of living without a functioning workspace. Home owners may suffer through an average of four to six weeks to complete construction, according to Chris Donatelli, president of Donatelli Builders.
The average gut rehab on a mid-range kitchen has surpassed $56,000, and an upscale one hovers around $113,000. Many home owners simply can't undertake a kitchen renovation after scraping together a down payment. It doesn't fit into their new budget alongside their mortgage, real estate taxes, insurance, maintenance, and new furnishings.
Scroll to the bottom of the article for sample projects and before-and-after shots of real kitchen remodels from Cannon Christian.
Many potential buyers cross off houses with great locations, floor plans, and prices because of dark, dreary, or dated kitchens. But it doesn't have to be that way. You can play an important role by helping your clients understand that a handful of affordable improvements can make a huge difference and possibly result in a better return on investment than big-ticket changes. Share these nine suggestions from kitchen pros; they just might prove the right recipe to close a sale.
1. Go for cabinet 2.0.
Cabinets often represent the biggest cost of a redo, typically 50 percent to 60 percent of the total budget. They also are often the biggest eyesore, particularly if the style of fronts, paint finish, or color appears dated. Many designers and real estate experts say it's relatively easy to sand down the fronts; paint, stain, or spray cabinetry; and then install new snazzy hardware. Cannon Christian, president of Renovation Realty, a contracting and brokerage firm based in San Diego, pegs the average cost of hiring someone to tackle such a project at $1,600, though it depends on the number of cabinets and their condition. Some design experts recommend replacing all fronts if the style doesn't appeal, but Chicago designer Susan Brunstrum of Sweet Peas Design warns that will cost much more—possibly triple the price. Before you suggest buyers pursue either strategy, remember this maxim: Don't throw good money after bad. If the arrangement of cabinets and appliances doesn't work for them, or if the cabinetry's not in good shape, there's little point in spending money on even a modest facelift.
2. Change countertops and the sink.
The black countertops in the otherwise all-white Hamptons kitchen in the movie "Something's Gotta Give" proved a stunning—and much imitated—look. But home owners don't have to go with expensive soapstone or the best granite to achieve it. The latest generation of affordable laminates has come a long way aesthetically and functionally, so they should be considered. In most cases, a sink will have to be replaced when a countertop is switched, but that can be done for as little as $300. Some home owners may want to splurge on newer and pricier sink models that can be accessorized with fitted cutting boards, drain holders, colanders, and prep dishes. If there's still wiggle room in the budget, designer Cheryl Clendenon of In Detail Interiors in Pensacola, Fla., suggests changing the faucet, too. She says it can really complete the new look and notes home owners often enjoy the utility of the long gooseneck designs that are popular now.
3. Replace equipment.
Items that are not working obviously need to be replaced. If upgrades are under consideration, first change out the refrigerator, a noticeable improvement in an appliance that is used daily by everyone in the family, says Clendenon. Try to match the replacement to existing equipment—whether black, stainless, or white—rather than have a mishmash of hues. If buyers are really unhappy with their appliances in general, let them know it's often less expensive to replace the three key appliances—refrigerator, range, and dishwasher—in a package from one manufacturer, says Christian. In one kitchen Christian renovated, he painted and installed a new stainless-steel gas range, dishwasher, and refrigerator for $4,260.
4. Update the backsplash.
The area between the counter and cabinets or ceiling is highly visible in most kitchens. It's even more noticeable if it has a dated tile design, such as diamonds, embedded in a rectangle or a fruit basket motif, says Brunstrum. A more updated yet classic look includes subway tiles in a row. For a twist, Brunstrum likes to install them vertically rather than in the traditional horizontal way.
Know Your Numbers

With the shift in the economy post-2008, small changes can generate a better return on investment, or ROI, than a major remodel, says Kermit Baker, chief economist for the American Institute of Architects and a senior research fellow at the Joint Center at Harvard.

According to the most recent "Cost vs. Value" survey, a mid-range major kitchen remodel will cost almost $57,000 but pay back only 67.8 percent on resale. Meanwhile, the average minor remodel in the mid-range market costs around $19,000 but returns a higher 79.3 percent.

Baker advises home owners to focus on projects that spruce up the "weakest spots in their homes" and also to know what other neighbors are doing. "If most of the surrounding houses have two and a half bathrooms and yours has just one or one and a half, that could be a good investment," he says. "We're back to where we were 15 to 20 years ago when people improved their homes for themselves, rather than for a quick payback in the go-go years between 2003 and 2007."
5. Improve lighting.
A dark kitchen can quickly nix a sale. But adding lighting requires minimal effort and expense. Buyers should consider recessed ceiling cans for good general lighting. The trend is for fewer and smaller cans (5 inches to 6 inches in diameter) to avoid a Swiss-cheese effect. They might also go with one attention-grabbing chandelier over a dining table and two or three large pendants above an island. All should be installed with dimmers to offer the option of different moods and LED bulbs for energy efficiency.
6. Paint the room.
Always the least expensive way to affect change, paint can be selected in a neutral shade for wide appeal. But nowadays, neutrals no longer just mean white or beige; soft greens and blues work well as universal mixers. Most design pros recommend steering clear of wallpaper, which can quickly date a room and attract grime.
7. Change the flooring.
Most kitchen floors don't generate negative buzz unless they're very worn or comprised of dated linoleum or vinyl. When that's the case, an easy fix is to switch to popular real-wood planks that can be sealed well and are easy on the feet. New porcelain designs imitate real wood well and can be less costly to install and easier to maintain. Real estate pros working in cold climates should suggest buyers add electric heating mats underneath to warm toes on cold winter days.
8. Add one "wow."
Nothing impresses buyers more than one great splurge—the equivalent of a piece of statement jewelry in the hub of the home. Buyers on a budget can try a less costly solution with great personality. Remember the pot rack in the swank French-style kitchen in the movie "A Perfect Murder"? These can be purchased for less than $150, be installed easily by home owners (or by a pro if extra heavy), and make a big impact when filled with gleaming pots and pans—though the price jumps if buyers go all-out French style with copper. A thriftier and still eye-catching idea is adding a cool fabric for a window treatment or new seat cushions, says Clendenon.
9. Open up the room.
Open-plan living has been growing in popularity for years now, and many predict that trend will continue. Instead of everyone crowding into the kitchen, more home owners want this room to be part of surrounding spaces such as the living and dining room. Taking down a non-load-bearing wall makes sense, says architect Marica McKeel, principal of architecture firm Studio MM in New York. "If you want a professional to do it, the cost depends on the size of the wall, but it should be something a contractor could do in a couple hours for minimal cost," she says.
While the final effect may not rival a Hollywood-ready kitchen, these smaller changes are still apt to make the space more appealing for cooking and congregating—and may some day woo buyers in the resale process.
Sample Projects
Source: Cannon Christian. All photos courtesy of previewfirst.com.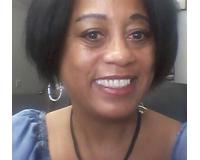 Author:
Prescilla Walker
Phone:
864-329-7667
Dated:
April 5th 2016
Views:
565
About Prescilla: ...