ADVICE ON ACHIEVING AN AWESOME MORTGAGE IN 2017
ADVICE ON ACHIEVING AN AWESOME MORTGAGE IN 2017
Whether you are buying a home or refinancing your loan, here are mortgage tips for 2017.

Click here to check the current mortgage rates
CLEAN UP YOUR CREDIT SCORE
Your credit score is one of the most important factors lenders use to determine your eligibility for a low interest rate besides your income. It's a simple formula: the higher your credit score is, the lower the rate you will be eligible for. Credit is usually measured on a scale to 850, but if you can get yours above 760, you will unlock the best rates available. Don't know your credit score? Use a free tool such as creditkarma.com.
Don't have the best credit? Don't panic, analyze the problem and take action. You can easily raise your credit score up to 100 points by paying off outstanding balances on any open lines of credit, requesting an increase in the amount of the credit line, or resolving any outstanding debts that have gone to collections. You can see the effect different scores have on your rate here.
LOWER YOUR DEBT-TO-INCOME RATIO
Lenders look at how much debt you have compared with how much money you make, your debt-to-income (DTI) ratio . The highest your DTI can be to get a mortgage loan is 43 percent. The lower your DTI the easier it will be to handle mortgage payments.
In 2017, with the possibility of interest rates rising, you may no longer qualify for a mortgage since your mortgage payments will be higher. "Borrowers will now pay more per month for the same amount of loan compared to last year when the rate was lower," says Thomas Miller, a Realtor with Keller Williams Capital Properties in Washington, D.C. "Since lenders use the debt-to-income ratio when calculating the maximum amount a borrower can borrow, for some buyers this will mean the amount they can borrow, and thus the maximum sum they can purchase, will be less." So you may need to buy less of a home or try to pay off some debt.
YOU CAN MAKE A SMALL DOWN PAYMENT — OR NONE AT ALL
The Department of Veterans Affairs guarantees zero-down VA mortgages for qualified borrowers: veterans, active-duty service members and certain members of the National Guard and Reserves.
The U.S. Department of Agriculture guarantees zero-down mortgages as part of its Rural Development program. The loan guarantees are available in eligible areas — mostly rural areas, though some are suburban.
Finally, Federal Housing Administration-insured mortgages allow down payments as small as 3.5 percent.
WITH FHA, YOU CAN GET A LOAN WITH IMPERFECT CREDIT
Federal Housing Administration-insured loans are appealing because they're widely available to borrowers with imperfect credit. In 2016, the average credit score for an FHA homebuyer was around 686, while the average conventional homebuyer had a credit score around 753.
You need a credit score of 580 or higher to get an FHA-insured mortgage with a down payment as low as 3.5 percent. If your credit score is between 500 and 579, you need to make a down payment of at least 10 percent to get an FHA mortgage. Contact Anchor Mortgage to see what your qualified for.
GET A ZERO-DOWN VA LOAN
The primary feature of VA loans is that they can be used to buy a primary home without a down payment.
In 2016, approximately one-eighth of mortgages were guaranteed by the VA, according to the Mortgage Bankers Association. But a 2010 survey found that many homebuying veterans weren't aware of the VA loan benefit or didn't know much about it. About a quarter of active-duty military personnel weren't aware that they were eligible for VA loans.
Maybe those active-duty personnel believed that the VA loan benefit was available only to retirees or veterans who have been discharged. In fact, VA loans are available to honorably discharged veterans, those who are on active duty or who have completed at least six years of service in the National Guard or selected Reserve units. Certain surviving spouses of veterans are eligible, too. See a detailed eligibility table.
BORROW WHAT YOU CAN AFFORD TO REPAY
It's smarter to live within your means. You can move up to a more expensive house after your income rises. A conservative rule of thumb is that all of your monthly debt obligations, including the house payment, shouldn't exceed 36 percent of your income before taxes.
Let's say your household income is $5,000 a month: The monthly house payment, car payments, student loans, credit cards, child support and other obligations shouldn't be more than $1,800, or 36 percent of that $5,000.
BE PATIENT DURING UNDERWRITING
Keep your finances as boring and steady as possible between the time you apply for a mortgage and the time you close on the loan. What it means is this: Don't charge up your credit cards and don't apply for new credit while the mortgage is going through the underwriting process.
When you apply for the mortgage, the lender looks at your credit report and your credit score. Then, shortly before closing, the lender surveys your credit again. If there's a substantial change — say you maxed out your credit cards to buy furniture and appliances, or you got a loan to buy a car — the lender might have to delay your mortgage closing. In drastic cases, you could torpedo your mortgage and have to apply all over again.
Apply Online Now for a Loan with Anchor Mortgage.
Call me today to help you find the house of your dreams!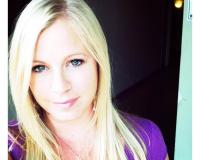 Author:
Kim Guest
Phone:
864-918-0066
Dated:
September 21st 2017
Views:
248
About Kim: ...