Closing Costs What Are They
Closing costs: What are they???
Closing costs are one-time fees that you pay up-front beside adown payment. These closing costs vary by different factors, and the total is usually about 2-6% of the house's purchase price. All of these costs will be paid on the day the house officially becomes yours, in an event called the closing with the participation of other parties like the seller, the lender, the attorney and so on. The following list indicates some typical closing costs you have to pay on that day.
Document processing fee ($600-$700): This includes Application fee – a fee charged to process your application, Credit report fee, and Appraisal fee – pays for a third-party to do an appraisal on the property. Expect to pay $600 to $750 for these costs.
There is no such thing like "no application fees" or "no credit report fees". Lenders can name these costs whatever they want. Thus, if you don't have to pay for an application fee, you'll most likely pay for another closing cost.
Loan-origination fee (sometimes called points)(1%-2%): Covers lender's costs of management in order to process your loan, such as underwriting fee, commission of the broker who handles the loan. Generally, loan origination fee is between 1% (or one point) – and 2% (or two points) of the loan amount.

PMI (Private mortgage insurance): You'll need to get PMI if your down payment is less than 20%. Although PMI is paid annually after purchasing the house (until the equity reaches 20%), you are required to pay from a couple of months' PMI to the first year's PMI right at the closing. (Calculate your PMI here)

Inspection fees (home, pest inspection)($200-$800): Both you and your lenders want to make sure that the property is in a good condition. However, you also need to hire a home inspector because you can't do it your self. The home inspector will ask anywhere from $200 to $800, depending on the size of the house and how complicated it is.

Escrow fee or Closing agent fee: Charged by the title company, escrow agent or attorney for handling all the purchase-related documents and funds. Escrow fee is generally about 0.45% of the mortgage. For instance, if you borrow $100,000, escrow fee is about $450.

Survey fee($150-$400): In some states, you may need to pay for a survey company to verify all the property boundaries, and check for any encroachments like shared fences in the area. Survey fee often costs $150 to $400.

Prepaid interest (or daily interest charges): Prepaid interest is the interest that accrues from the settlement day (mortgage closing day) to the end of the month. This cost varies depending on loan amount, interest rates and the timing of your first loan payment. For example, if you close on Feb. 15, you'll have to pay interest for the period Feb. 15-31.
Tips: Work with the lender to figure out the best time to close, so you don't have to pay any initial interest.
Loan discount points: If you wish to obtain a lower interest rate, you may want to pay some points up front. As a rule, one point equals one percent of your loan principal. For example, a 30-year loan would have an interest rate of 4% if you pay no point, but 3,75% if you pay one point (usually reduce the interest rate by 0.25%).

Homeowner's insurance (hazard insurance): This is mandatory, paying for insurance policy which protects you against the costs of damage from vandalism, fire, wind, smoke and so on. Normally, lenders require you to pay first year's insurance as part of the closing costs.

Title search (varied): This is paid to the title company or an attorney for researching the property's records to make sure no one but the seller is the property's legal owner.

Lender's title insurance (varied, but normally 0.5%): Everything has its risk. So this insurance policy is created to protect lender from lost if someone later claim the property.
Tips: You can contact the seller's current title insurance company to negotiate a low rate insurance policy for you, if the title hasn't had any problem under their time.
Owner's title insurance (varied): This insurance will protect you if someone claims the ownership of the property. This cost is typically paid for by the seller.

Property taxes (varied): The name says it all. Notice that f the seller has already paid their property taxes in advance, you may need to pay them an amount of money.

Transfer taxes (or mortgage taxes, deed recording taxes, documentary transfer taxes, stamp taxes) (varied): Fee charged by the government when the title passes from seller to buyer.

Recording fee (varied, usually $50): Charged for recording public records.

Other costs could be ($10-50$): Courier fees, Notary fees and so on.
More tips about closing costs:
Your lender is required to give you a GFE form (Good Faith Estimate), listing all the estimated closing costs (but very close to the real costs) within three business days after the lender receives your application. Beside that, another form called HUD-1 (Settlement Statement) also needs to be delivered to you at least one day before the closing. Make sure to ask your lender if they don't give you these forms. Here is a sample of a GFE form

Always ask. Compare what listed on your GFE with the typical closing costs listed above. If you have any question, don't afraid to ask your lender, title company or insurance company. Make them explain in detail what you are paying.

Again, keep asking. As many of these closing costs are negotiable, you should check if there is anything could be deducted.

Always look at the "real costs". Lenders may offer you lower closing costs but higher interest rate and vice versa.

Other parties could change some of the closing costs at settlement. However, some are limited by the GFE: the loan origination fee and transfer taxes. These costs cannot be higher than what they are on your GFE.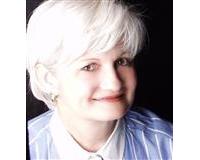 Author:
Dawn Borkowski
Phone:
864-313-4608
Dated:
April 3rd 2015
Views:
557
About Dawn: ...