Color
The Story Behind Red Barns and Other Paint Traditions
Picking a paint color can be very hard.
Still, there are some paint choices that never seem to come up for question. Ever wondered why barns are red? Why is the White House white? Why is the Golden Gate Bridge supposed to be ... gold, instead of a reddish-orange?
The answers to these and other traditional paint choices may surprise you.
Why are barns red?
Regardless of whether you're in the Northeast or in the deep, deep South, a drive through the countryside reveals a curious phenomenon: Barn after barn after barn, almost all are painted red. Why?
Sure, the bold hue means you'll never get lost on a multiacre farm. What is the reason why generations of farmers chose it.
Red paint was once dirt-cheap to make. Red ochre combines iron and oxygen, two of the most common elements —and thus their low cost. The tradition of painting barns red has stuck around—regardless of sticker price. Let's be real: Blue barns look strange.
Why is the White House white?
While plenty of schoolchildren have heard that the U.S. president's home was painted white to cover up a British attempt to burn it in 1814, this actually isn't true. It's a myth!
The building was first painted with a lime-based whitewash in 1798 in order to protect the porous stone underneath from freezing. After nearby residents started calling the presidential residence "the white house," officials decided to make the color, then the name, permanent the White House wasn't officially known as such until 1901, through a decree by President Theodore Roosevelt.
Why are green rooms green?
A musician, actor, dancer, and public speaker has spent more than a few moments in the green room. The backstage holding pen before they go onstage. According to the "Oxford Companion to the Theatre," this term first appeared in 1678 in Thomas Shadwell's play "A True Widow," which refers to "a green room, behind the scenes."

The area is also called a "scene room," and some argue that "green" is merely the result of a game of telephone gone wrong. But there is another interesting theory: Since the limelights in theaters leave a greenish afterimage in actors' field of vision, green walls helped soothe the tired eyes of performers exiting the stage.
Why are roofs in Greece blue?
Picture the Mediterranean in your head. Chances are good you visualize a sea of blue. Grecian roofs painted an eye-popping shade of blue provide a striking topper to the pristine white walls below.
The white limestone plaster walls reflected the bright light of the sun, keeping each home cool. But they were also blinding to look at, so residents found a clever way to reflect the sunlight without burning their eyes. A blue pigment called "loulaki," typically used to keep white fabrics bright. A little was mixed with the limestone plaster to tone down the whiteness, and more was added to roof materials to achieve that classic bold blue hue.
Why is the Golden Gate Bridge orange?
First things first: It's definitely orange—"International Orange," to be precise, a shade of orange vermillion unique to the San Francisco landmark.
Before the bridge's construction in 1933, builders typically used boring shades of black and gray. But with so many ships passing beneath the bridge en route to the San Francisco Bay, making sure the structure was highly visible was a priority. In fact, the military favored painting it in black and yellow stripes ... or perhaps red and white stripes.
Fortunately, architect Irving Morrow prevailed, choosing a color that would complement its background—an orange that evoked the sunset, with warm tones that reflected the nearby land.
realtor.com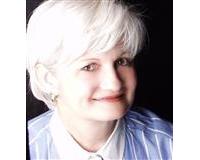 Author:
Dawn Borkowski
Phone:
864-313-4608
Dated:
June 28th 2017
Views:
520
About Dawn: ...