Do Porkies Quash Real Estate Values
People love their (sometimes) adorable animal companions, whether they're cats, canines, cockatoos, or … pigs.

Selected farm animals have indeed become all the rage lately as domestic pets. But while they may look almost unbearably cute and cuddly as babies, the bucolic beasts don't always make the best neighbors off the farm—especially once they're fully grown.

So as more and more exotic pets make the transition from (outdoor) pen to (fancy) parlor, homeowners and their neighbors are struggling to come to grips with their impact. Can those inherent odors, noises, claws, or fangs drive down nearby property values—and maybe even drive away prospective buyers?
It's a question that has come to a head—er, curly tail—recently in Key West, FL, when a couple found themselves in hot water after their new neighbors complained about the stench created by the litter box of the pair's 5-year-old "teacup" pot-bellied pig, Sophia, according to The Miami Herald. homeowners could be slapped with a $250 daily fine if they're found negligent in keeping their hefty hog's quarters clean.

It's estimated that millions of wild animals, including reptiles and nondomesticated cats (we're not talking about house cats), are kept by private owners in the U.S., according to the animal advocacy group Born Free USA. But many of those pets aren't meant for captivity and need special care, food, and housing that most pet owners simply can't give them.
They can also be noisy or downright dangerous—not to mention costly for surrounding homeowners.
"A nonconventional pet will generally have a negative impact on housing prices for the surrounding properties," Shmulewitz says. "Would you rather live next to a house that has a lion cub in it or a house that does not have a lion cub in it?"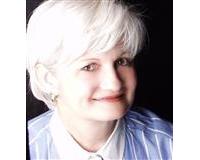 Author:
Dawn Borkowski
Phone:
864-313-4608
Dated:
March 14th 2016
Views:
798
About Dawn: ...