Economic News Greenville SC
Last Week's Economic News in ReviewDecember 3, 2013

Consumers were slow to trade due to lingering worries regarding the economy, while employment showed some improvement in last week's headlines. Meanwhile, data on new real estate is on-hold as federal reporting agencies suffer from a research backlog caused by the federal shutdown.

Consumer Confidence

After a sharp decline in October, consumer confidence took another hit in November, dropping to 70.4 on the Consumer Confidence Index (a baseline of 100 was set in 1985) from 72.4 in October, The Conference Board reported last week. Simply put, consumers aren't feeling good about today or tomorrow.

The Present Situation Index, which charts consumers' feelings about their current economic circumstance dropped to 72 in November from 72.6 in October. The Expectations Index, which describes their outlook on their circumstance in the near future dropped to 69.3 from 72.2.

That said, consumers also appeared to see some improvement in the job market. Consumers saying jobs were "plentiful" notched up to 11.8 percent in November from 11.6 percent in October, and those reporting jobs were "hard to get" skirted down to 34.0 percent from 34.9 percent. But they tempered their optimism with concerns for the future, according to Lynn Franco, The Conference Board's director of Economic Indicators.

"When looking ahead six months, consumers expressed greater concern about future job and earning prospects, but remain neutral about economic conditions," she said. "All in all, with such uncertainty prevailing, this could be a challenging holiday season for retailers."

Leading Economic Indicators

But for any consumer jitters, The Conference Board also reported last week that it's Leading Economic Indicators, which comprises various key pieces of economic data increased 0.2 percent in October to 97.5 (a baseline of 100 was set in 2004).

This marked the fourth consecutive monthly gain. Key drivers have been improvements in housing, the financial sector, and manufacturing, but the key to truly sustained growth will be in consumer spending. In any case, The Board's director of Macroeconomic Analysis, Kathy Bostjancic, anticipates better performance in the coming year.

"The recent increase in the index supports our forecast that the U.S. economy is poised to grow somewhat faster at 2.3 in 2014 compared to 1.6 percent in 2013," she said.

Employment

Employment saw some good news last week, with the number of first-time claims for unemployment insurance filed by the newly unemployed during the week ending Nov. 23 dropping to 316,000. This marked a decline of 10,000 claims from the prior week's revised figure of 326,000, the Employment and Training Administration reported last week.

To put things in perspective, the Administration reported that the four-week moving average for first-time claims fell by 7,500 claims to 331,750, which was well below the 401,000 four-week average for the same period a year ago. This is a good indication that layoffs have slowed, which is good, but actual job growth won't be significant until there is a pick-up in consumer spending, which is the key driver to U.S. employment.

Real Estate

As you might recall from last week's edition, the National Association for Realtors had called for an increase in housing inventory as shrinking supply and rising prices were negatively impacting the pace of home sales. Unfortunately, the Census Bureau, while slated to release October's construction data, could only release partial data in that regard.

Frustratingly, the federal shutdown is still having some effects on some government agencies' ability to collect and report accurate data. The Census Bureau is one of them, reporting last week that it would not be able to report accurate data on new home construction for September, October and November until December.

What the Bureau was able to report was that building permits issued for construction of private homes, grew to an annual rate of 1,034,000 units, marking a 6.2 percent gain over September's rate of 974,000, and a 13.9 percent increase over October 2012's estimate of 908,000. Construction permits issued for single-family homes in October ticked up to a rate of 620,000, which was 0.8 percent over September's figure of 615,000.

This week, we can expect to see:
Monday — October construction spending from the Census Bureau.
Tuesday — November car and truck sales from the auto manufacturers.
Wednesday — October new home sales from the Census Bureau; October balance of trade from the Bureau of Economic Analysis.
Thursday — Initial jobless claims for last week from the Employment and Training Administration; October factory orders from the Census Bureau.
Friday — Personal incoming and spending from the Bureau of Economic Analysis; October consumer credit from the Federal Reserve; November payrolls, unemployment, hourly earnings and workweek from the Bureau of Labor Statistics.

Call Sharon Skinner 864-430-8686for more Info!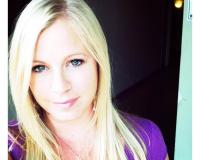 Author:
Kim Guest
Phone:
864-918-0066
Dated:
December 3rd 2013
Views:
3,695
About Kim: ...