Economic Review
Last Week's Economic News in ReviewMarch 11, 2014 Last week offered some optimistic economic headlines. February's jobs report showed job growth, as did last week's jobless claim report. Incomes and spending credit, however, all ticked up to varying degrees.

Employment

Shrugging off the cold weather, employers added 175,000 jobs in February, putting the nation's unemployment rate at 6.7 percent, which was relatively unchanged from January's rate of 6.6 percent, the Bureau of Labor Statistics reported last week. Many of the new jobs were in professional and business services as well as wholesale trade.

"The report showed solid job growth in February despite clearly negative effects from the weather," Dean Maki, chief United States economist at Barclays, told the New York Times. "It suggests the jobs numbers should improve as the weather gets better."

The total number of unemployed workers was at 10.5 million people. Over the year, the number of unemployed Americans has dropped by 1.6 million people. This is partly due to the lowest trend in labor market participation since 1978. The labor force participation rate – which shows how many employable workers are actively involve in the job force – hovered at 63 percent.

February's population of long-term unemployed (those jobless for 27 weeks or longer) grew by 203,000 to 3.8 million. The number of persons involuntarily employed part-time for economic reasons, such as because their hours had been cut or they couldn't find full-time work, stayed at 7.2 million in February.

Initial Jobless Claims

In more recent employment news, first-time claims for unemployment benefits filed by the newly unemployed during the week ending March 1, dipped to 323,000, a decline of 26,000 claims from the previous week's revised figure of 349,000, the Employment and Training Administration reported.

The drop was larger than expected by analysts, and marked a three-month low, pointing to easing layoffs. Looking at the four-week moving average, considered a more stable figure, claims fell to 336,500, a drop of 2,000 from the previous week's revised average of 338,500.

Incomes and Spending

U.S. consumer spending for January passed up analysts' growth expectations, as personal consumption expenditures increased $48.1 billion, or 0.4 percent, according to last week's report from the Bureau of Economic Analysis. Similarly, personal income increased $43.9 billion, or 0.3 percent, in January, and disposable personal income (DPI; income after taxes) increased $45.2 billion, or 0.4 percent.

"Consumer spending had "okay" momentum," Brian Jones, senior U.S. economist for Societe Generale, told Bloomberg. "We expect to see better job growth in the spring. More people with jobs means more money to spend."

Personal saving (DPI less personal outlays) dipped a bit in January to $540.1 billion from December's $544.5 billion in December. That said, January's personal saving rate (personal saving as a percentage of disposable personal income) hovered at 4.3 percent, unchanged from December.

Consumer Credit

Consumer credit grew by 5.3 percent in January, with total outstanding debt at $3.11 trillion, according to last week's report from the Federal Reserve. The key driver was non-revolving debt, such as student loans and car loans, which grew by 7.5 percent to $2,25 trillion. Revolving debt, such as credit cards, which had shown healthy growth in recent months, actually contracted by 0.3 percent for the month, declining to $856.2 billion.

A key driver for the gains in non-revolving debt was student loans, according to Barclays economist Cooper Howes, who remarked to the Wall Street Journal, "We expect student loans to continue to push non-revolving credit higher while revolving credit growth remains tepid."

This week we can expect:
Tuesday — January wholesale inventories from the Census Bureau.
Wednesday — February budget from the Treasury Department.
Thursday — Initial jobless claims for last week from the Employment and Training Administration; February retail sales totals, business inventories, and import and export prices from the Census Bureau.
Friday — February producer price index from the Bureau of Labor Statistics.
For more info call or email SHARON SKINNER today!
sharon@anchormortgagellc.com
864-430-8683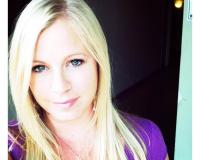 Author:
Kim Guest
Phone:
864-918-0066
Dated:
March 11th 2014
Views:
4,402
About Kim: ...