Economic Review For Last Week And Whats To Come
Last Week's Economic News in ReviewApril 22, 2014

Retail sales showed solid performance in March, while consumer prices trended up for the month. Real estate continued to suffer inventory snags, while near-term employment continued to hold its own.

Retail Sales

March's retail sales saw a solid surge, growing 1.1 percent over February to hit $433.9 billion for the month, the Census Bureau reported last week. This marked the biggest growth in a year and a half for retail and food service sales. On an annual basis they were 3.8 percent higher than March 2013.

Many experts took note of the fact that March's improved retail performance occurred when the weather was still cold for much of the country, which buoyed some analysts' outlook about the overall strength of the economy.

"It shows there is an underlying current of strength in the economy despite the drag from the severe winter weather," Comerica Bank chief economist Robert Dye told the New York Times.

"This is not a fragile economy," said Bank of Tokyo-Mitsubishi UFJ chief financial economist Chris Rupkey. He added, "The linchpin of economic growth — the consumer — is back, and with the consumer's help, growth will be even faster in 2014."

Key retail segments that enjoyed gains in March included motor vehicle and parts sales, which saw 3.1 percent growth; building material, garden and home stores, which increased 1.8 percent; and general merchandise stores, which increased 1.9 percent.

Consumer Prices

In related news, not only were retail sales up, but prices were, as well. The Consumer Price Index for All Urban Consumers (CPI-U) grew by 0.2 percent in March, according to last week's report from the Bureau of Labor Statistics. Moreover, compared to March 2013, the all items index grew by 1.5 percent.

The bureau chalked up the gains in the all-items index to increased in the shelter and food indexes. The food index grew by 0.4 percent in March, with several major grocery store food groups increasing and many experts pointing to beef prices as a key element in that increase. The shelter index saw a 0.3 percent increase.

Real Estate

Meanwhile, in real estate, building permits issued in March for the construction of private housing shrank by 2.4 percent to an annual rate of 990,000, but were still 11.2 percent higher than March 2013, the Census Bureau reported. Permits issued for construction of single family homes notched up by 0.5 percent to a rate of 592,000.

The volume of permits has been on a slight decline for the past three months, which has led some real estate watchers to be concerned about a decrease in inventory. The question up for debate in the media was, did that downturn have to do with the housing market or the bad weather? Opinions varied.

Meanwhile, actual starts on construction of private housing in March hit an annual rate of 946,000, which was 2.8 percent over February's rate, but 5.9 below March 2013's rate. Starts on single family homes were up a solid 6 percent to a rate of 635,000 units.

Finally, completed constructions of private housing in March dipped 0.2 percent to an annual rate of 872,000, which was actually 7.7 percent higher than March 2013's rate. That said, completions on single-family dropped 3.8 percent to a rate of 602,000 units.

Initial Jobless Claims

In employment, first-time claims for unemployment insurance filed by the newly unemployed during he week ending April 12 grew by just 2,000 claims to 304,000 claims, the Employment and Training Administration Reported.

Looking at the four-week moving average — considered a more reliable gauge of near-term employment performance — claims dropped to 312,000, a decrease of 4,750 from the previous week's revised average. This is the lowest level for this average since Oct. 6, 2007 when it was 302,000.

This week we can expect:
Monday — Leading economic indicators for March from The Conference Board.
Tuesday — March existing home sales from the National Association of Realtors.
Wednesday — March new home sales from the Census Bureau.
Thursday — Initial jobless claims for last week from the Employment and Training Administration; March durable goods orders from the Census Bureau.
Friday — Consumer sentiment for April from the University of Michigan and Thompson-Reuters.
Call Sharon Skinner for any questions! 864-430-8683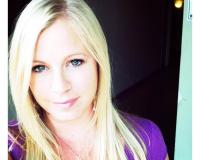 Author:
Kim Guest
Phone:
864-918-0066
Dated:
April 22nd 2014
Views:
3,741
About Kim: ...