Fannie Mae Lowers Mandatory Waiting Period After Bankruptcy Short Sale PreForeclosure
Fannie Mae Lowers Mandatory Waiting Period After Bankruptcy, Short Sale, & Pre-Foreclosure

MANDATORY WAITING PERIOD REDUCED TO 2 YEARS It's getting easier to get approved for a mortgage. Following in the FHA's footsteps, Fannie Mae has reduced the mandatory waiting period for a mortgage after bankruptcy, short sale, or pre-foreclosure. Borrowers no longer need to wait 4 years before re-applying to get a mortgage. Borrowers can now re-apply for a loan just two years after a bankruptcy, short sale, or pre-foreclosure. This is one year longer than the FHA's minimum waiting period via itsFHA Back to Work program, and a major improvement for conforming mortgage borrowers nationwide. Mortgage guidelines are loosening across all loans and Fannie Mae is now the most recent government group to help borrowers who have a history of poor credit because of bankruptcy, short sale, and pre-foreclosure. NEW FANNIE MAE RULES FOR BANKRUPTCY, PRE-FORECLOSURE, & SHORT SALES Recently, Fannie Mae changed its mortgage rules for borrowers with a recent bankruptcy, pre-foreclosure, or short sale. The group has reduced its mandatory waiting period after such an event from four years to 2 years. The change nearly mirrors a similar update from the FHA as part of that group's Back to Work program. Via FHA Back to Work, certain mortgage borrowers are eligible to apply for a loan just 12 months after a significant derogatory event. "Significant derogatory event" is defined as any one of the following which may appear on a person's mortgage credit report:
A pre-foreclosure
A short sale
A deed-in-lieu of foreclosure
A bankruptcy
A mortgage loan charge-off
A significant derogatory events will typically affect a person's credit score by 100 points or more. For this reason, before selecting a loan program, it's important to compare conforming mortgage rates via Fannie Mae against FHA mortgage rates via the Federal Housing Administration. FHA mortgage rates are typically lower than comparable conforming rates; and don't penalize for credit scores below 740. However, FHA mortgage insurance premiums can be costly on an upfront and ongoing basis. Any mortgage lender can help you decide which loan program best suits your needs. Explore all available options -- you never know how much you might save.
NEW FANNIE MAE GUIDELINES FOR DEROGATORY EVENTS Fannie Mae has reduced its mandatory waiting period after a pre-foreclosure, short sale, or bankruptcy. Prior to the change, which is effective immediately for all loan applications, Fannie Mae required borrowers to wait four years after a significant derogatory credit event before re-applying for a home loan. That mandatory waiting period is now just 2 years. The table below compares Fannie Mae prior policy against its current one; and against the FHA Back to Work program which may be more suitable for borrowers with less available downpayment. FHA loans permit home down payments of just 3.5 percent. Fannie Mae loans typically require 5 percent or more.
Prior Fannie Mae Minimum
New Fannie Mae Minimum
Current FHA Minimum
Short Sale 4 Years 2 Years 1 Year
Bankruptcy 4 Years 2 Years 1 Year
Pre-Foreclosure 4 Years 2 Years 1 Year
For a Fannie Mae loan, "extenuating circumstances" are situations which (1) occur one-time only; (2) are beyond the borrower's control; and, (3) result in a sudden, significant, and prolonged reduction in income. The label of "extenuating circumstances" may also be applied to situations in which a borrower is subject to a catastrophic increase in financial obligations. Examples of extenuating circumstances may include divorce, illness, sudden loss of household income, and/or job loss. Mortgage applicants wishing to apply for a loan using Fannie Mae's Extenuating Circumstances program should be prepared to provide documentation in support of the claim. Valid documentation may include a copy of a divorce decree; medical bills; and, notice of job loss or job severance papers. Borrowers should also be prepared to write a brief letter describing the hardship and how it directly led to the bankruptcy, pre-foreclosure, or short sale. The letter should make it clear that default was the borrower's only reasonable course of action, given the circumstances. Borrowers should also make it clear that the derogatory event was a one-time event, and that financial obligations have been paid on-time in the months since.

For more information regarding this info call Sharon Skinner with Anchor Mortgage 864-430-8683.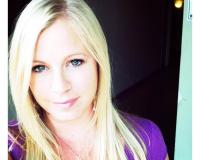 Author:
Kim Guest
Phone:
864-918-0066
Dated:
November 5th 2014
Views:
524
About Kim: ...