Home Buying Tips
Purchasing your first home is one of the biggest investments you will ever make. It is complex and there are times that you may feel you are not following the process due to your inexperience. You need not worry as the following tips will help:
Research
Being an involved and informed buyer is the right component of buying the home of your dreams. Locate an that you would like to live in. Do your homework and get all the information that you will need in order to buy You can learn about different niches in this market as well as financing options that are open to you as a first time home buyer.
Build your professional team
This team is composed of financial advisor, realtor, mortgage broker, home inspector, appraiser and insurance agent. These people will be helpful through the buying process. Select people you can trust to answer questions even those that you are not aware of. Each of these professional should be people you are at ease with and one who will put your best interest first.
Get pre-approval for mortgage
Pre Approval will assure you that you qualify for the mortgage once you make an offer on the home you want to buy. It is also a good idea to understand the different types of mortgage products, rate and terms that will suit your needs. The pre – approval will also expose barriers that may interfere with your plans of buying a home.
Set your budget
Review your net worth and your ability to save as well as your spending trends. Be realistic of your worth and be aware it may not be equivalent to the mortgage that is approved.
Once you buy your home you can consider to rent out part of your home even for a short period to get some extra cash that you can use pay off the mortgage.
Shortlist preferences
After gathering the information, decide on the style of the home that you want, number of bedrooms and neighborhoods you prefer. These preferences will help you in making a list of homes for sale that meet your criteria narrowing the search to only a few.
Talk to a reputable realtor and find out what is in the home market that will meet your needs. Look at the different ranges of prices of the homes in your preferred location and whether or not they fit into your budget. Making a connection with the agent will also help you get information of properties that are on sale before the sale is made public.
Inspect
Check out your choices after you identify those within your budget. Ensure there is no structural problem with the home or pests.The Home Inspector that you hire can do the inspections on your behalf. Do not make a compromise on quality because down the line the repairs will cost a lot more. Additionally, you need to be sure that the home meets your needs in terms of style and space to accommodate your possessions and family members. It should also be worth every penny of the sale price.
After inspection you will need a pre-settlement agreement to guarantee that the home will be in good conditions like it was when it was inspected. When you finally settle on the home you want, review the contract of sale. Discuss the contract with your agent and/or lawyer. They will be in a position to help you understand the terms of the contract so you are fully aware of what you are buying.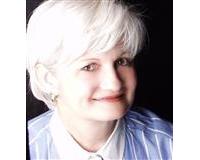 Author:
Dawn Borkowski
Phone:
864-313-4608
Dated:
August 4th 2015
Views:
386
About Dawn: ...