Home Decor That Seemingly Defies Gravity
Home Decor That Seemingly Defies Gravity
Five floating furniture pieces that appear lighter than air
ENLARGEItalian manufacturer Presotto's floating Wing bed uses acrylic as an invisible support.PHOTO:PRESOTTOByKATIE WORTH
A growing number of furniture designs are pulling off a magic act: desks, countertops and even beds that seem to hover in midair. Designers say that removing the blocky base of a piece of furniture—or disguising it with clear materials, clever built-in lighting or wall mounting—can produce a buoyant sense of light and spaciousness. The effect can be striking. "People like the illusion of something levitating," says Australian designerTalbot Le Page.
Here are five examples of floating furniture pieces that appear lighter than air.
ENLARGEPHOTO:MARCIN J MUCHALSKI/DIAMOND SHOT STUDIO
Magnetic Personality
Designer Jessica Banks was studying robotics at MIT when she first imagined furniture that employed the repelling power of magnets to float in equilibrium. In 2009, she founded the Brooklyn-based design company RockPaperRobot to build it. This table is constructed from mappa-burl cubes embedded with magnets and tethered together by slender wires. Ms. Banks says she loves watching surprise break over people's faces as they discover the table really floats. "It's so cool to feel like I just changed the connections in someone's brain," she says.
Cost: $20,000
ENLARGEPHOTO:MATHEW SONG
Cantilevered Counter
The 8-foot-long countertop was cast in steel-reinforced concrete. The floating top is counterbalanced by a concrete anchor that extends under the floor. The entire fixture weighs 2.2 tons, "so it's not getting moved any time soon," says Australian designer Talbot Le Page, whose company, Talbot Le Page Homes, created the piece.
Advertisement
Cost: $7,900
ENLARGEPHOTO:ROUNDHOUSE
An Island Afloat
A recessed base and underbelly lighting provide the illusion that this kitchen island is suspended in midair, says Oliver Moss of London-based custom manufacturer Roundhouse Design. The island's white high-gloss lacquered cabinetry is topped with stainless steel and natural quartz. Although these fixtures require as much room as conventional counterparts, their design and diverse materials make the kitchen feel more spacious and less blocky, Mr. Moss says.
Cost: $65,000 for the island
ENLARGEPHOTO:PRESOTTO
Incredible Lightness of Bedding
The Wing bed by Italian manufacturer Presotto is mounted to the wall and supported by a clear, acrylic base at the foot of the bed. The leather headboard is flanked by two aged-oak nightstands also mounted on the wall. The effect is a minimalistic bed that from many angles appears to hover over the floor, says Ozzie Pancaro of Italian Collection, Presotto's U.S. representative.
Cost: $13,130 for the bed and night tables
ENLARGEPHOTO:DAVID ZAITZ
A Legless Office
When presented with the challenge of constructing a full office in a small space, designerSusan Manrao of Susan Manrao Design in Los Angeles decided the best approach was to remove any visual clutter from the floor. So she custom designed a two-tone lacquered desk, file cabinet and shelves, all mounted to the wall, creating offset lines that draw the eye down the wall toward the room's picture window. By removing the legs that typically buttress furniture, she says, "you can get the most out of a room without it feeling claustrophobic."
Cost: $12,000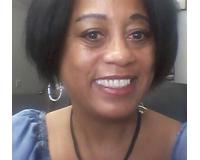 Author:
Prescilla Walker
Phone:
864-329-7667
Dated:
March 30th 2015
Views:
401
About Prescilla: ...