Interest Rates Are Going Up Again In 2018 So Buy Early
Life should only get more expensive for borrowers in 2018.
Interest rates on nearly all financial products — from mortgages to credit cards to personal loans — will continue to slowly rise in 2018, as the economy moves on from the Great Recession and the Federal Reserve implements more normal policies.
"2018 will be another year with an active Federal Reserve," says Greg McBride, CFA, Bankrate's chief financial analyst, "and one that will see inflation pick up but stay near 2 percent, a further flattening of the yield curve, faster but uneven economic growth, and an overdue stock market correction — though the actual cause of the correction will be anyone's guess."
Let's start with the Fed. The U.S. central bank raised short-term interest rates three times in 2017, thanks in part to low unemployment figures, aided by decent growth in gross domestic product.
Expect that trend to continue. Next year should see three more 0.25 percent rate hikes, according to experts surveyed by Bankrate, even as new Fed Chair Jerome Powell takes over for Janet Yellen.
Inflation could be one potential snag. Despite a low unemployment rate, wage growth remains anemic, limiting how fast prices are growing. That's the major reason the Fed's preferred inflation gauge has so underwhelmed recently. Should inflation continue to sputter, 2018 could look more like 2016, which saw only one hike.
Since interest rates on consumer products, such as personal loans and credit cards, are informed by the federal funds rate, borrowers will be out more money next year. For that reason, it's key to pay down debt in this rising rate environment.
Mortgages will hopefully have a more tranquil year. Mortgage interest rates, which are based on the 10-year Treasury yield, jumped in the aftermath of President Donald Trump's surprise election because market participants expected massive deficit spending in the form of infrastructure investment and tax cuts. As the year muddled on, expectations petered out.
Nevertheless, the 30-year fixed mortgage rate has ticked up since September as the GOP began to make progress on their tax overhaul, which was recently signed by Trump, and investors shunned bonds for stocks. (Bond prices are inversely related to yields.)
"Mortgage rates follow bond yields, and forecasting a volatile year on the long end of the yield curve implies the same for mortgage rates," McBride says. "Expect mortgage rates to dip below 4 percent, perhaps more than once during the year, and a spike above 4.5 percent before settling around 4.5 percent to close out the year."
Savers, though, should benefit. Look out for CD and savings account yields to inch upward as the nation gears up for another political fight in November 2018.
"2018 will be a year where we see more widespread, and consistent, improvement on returns for savings and especially CDs," McBride says. "However, just as in 2017, the magnitude will again differ greatly. The national averages will reflect a more modest increase than the top-yielding, nationally available accounts that are amidst an arms race, and where the improvement is far more evident."
McBride predicts that, at the end of 2018, the average one-year CD yield will be 0.7 percent and the average five-year CD yield will be 1.5 percent.
No matter the political environment, you're generally better off paying down debt and building up your emergency fund. Best to render your finances boring, especially when events aren't.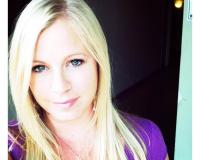 Author:
Kim Guest
Phone:
864-918-0066
Dated:
April 2nd 2018
Views:
204
About Kim: ...