Keeping You And Your Home Safe In Rainy Weather
While weather reports can be unpredictable at best, it looks like we will experience more rain in the week ahead. You might want to take a few precautionary measures to prepare. Many of these tips may seem like common sense, but we can never hear them too many times.
First, make sure you have your homeowner's insurance information handy, including policy number and contact information in case you have to make a claim such as from flooding or wind damage.
Also prepare for power outages by stocking up on extra batteries for your flashlights and keep you electronic devices charged in case of power outages.
Have three-days' worth of non-perishable food and bottled water per person (and animal). Make sure you have blankets available, too. Have a small suitcase packed and be sure to include any medications that you, your family, and your pets may need.

it's a good idea to secure any items outside that cannot withstand 50 mph winds, such as children's toys and bikes, patio furniture and umbrellas, garbage cans, plants and lawn décor and equipment. Secure the cover on your grill, too. ring as many of these items inside as possible because these items can easily be picked up by wind and could land on your neighbor's car, or through your home's window, for example.

Make sure your gutters and downspouts are clear so that water can flow freely. It will help take water off the roof and run away.
Ensure that your windows and roofs are not broken. If there are any leaks, ensure you seal them. If it is a job that is difficult for you to do yourself, seek the services of a professional. You can also apply a fresh coat of paint to prevent mould.
Leaked roofs with bad electrical fittings may lead to a fire outbreak in your home. To reduce electric shocks and fire outbreaks this season, ensure the electrical fittings in your homes are functioning properly. When it is raining and you are at home, it is safe to unplug all high-voltage devices to prevent any fire outbreak when the lightning strike. When you are leaving your home and there are visible signs of a storm, ensure all your electrical appliances are turned off as well.
Don't forget your pets! Don't leave your furry loved ones out in the wet weather. They can become easily scared and run-off. Make sure they are wearing collars with Tags.
Safety tips for driving in heavy rain:

If you must drive in the rain, drive slowly and steadily. Pull over and stop if it is raining so hard that you cannot see.

DO NOT DRIVE THROUGH FLOODWATERS!

Six inches of water will reach the bottom of most passenger cars, causing loss of control or possible stalling.

One foot of water will float most vehicles.

Two feet of rushing water can sweep away most vehicles — including SUVs and pick-ups.

Stay away from water that electrical or power lines have fallen into; electric current passes through water easily.

Stay off your cell phone unless you must report severe injuries or call for help.
Safety tips for walking or cycling on urban trails:

When rain is falling, it's best not to walk or bike near a river or stream; water flow can quickly increase and flooding can occur without notice.

Move to higher ground and never go into a culvert! If you are on a streamside trail during a rainstorm use the alternate trail up to street level to avoid underpasses and culverts.

NEVER take shelter in a culvert, under a bridge, or in an enclosed space, especially in low elevations by rivers and streams. Always go to higher ground out of the flow of water.

Do not walk or bike through moving water. Six inches of moving water can cause a person to fall.

If lightning is present, do not stand under or near an isolated tree or group of trees.

Never allow children to play around streams, drainage ditches or viaducts, storm drains or flooded areas.
A more light-hearted idea is to stock up on some popcorn and movies this weekend because the weather will definitely make it a great time for marathon television watching. It wouldn't hurt to swing by your local library for a good book, too, and make the most out of this weekend of rainy weather! We hope you all stay safe, and dry!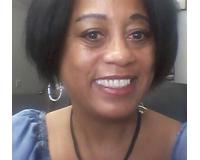 Author:
Prescilla Walker
Phone:
864-329-7667
Dated:
October 30th 2015
Views:
341
About Prescilla: ...