Lower Rates For Jumbo Loans
Real Estate Matters: Jumbo mortgage interest rates suddenly lower than conventional rates
By Ilyce R. Glink and Samuel J. Tamkin, Published: September 12 | Updated: Friday, September 13, 9:40 AM
Something very unusual happened with mortgage interest rates this month. The interest rate on jumbo mortgages actually fell below the interest rate of the conventional 30-year fixed-rate loan.
Mortgage experts were quick to point out that this latest quirk of the housing recovery had never happened before.
A riot policeman catches fire from a molotov cocktail bomb during a protest marking the 1973 military coup in Santiago, September 8, 2013. September 11 marks the 40th anniversary of the coup d'etat in Chile that ushered in a 17-year dictatorship under General Augusto Pinochet. REUTERS/Ivan Alvarado (CHILE - Tags: CIVIL UNREST ANNIVERSARY POLITICS)
The week's best news photos
Here's a quick way to catch up on the week's news, through some of our favorite photos.
Conventional mortgages are 15-year and 30-year fixed-rate mortgages up to $417,000. According to the Freddie Mac Primary Mortgage Market Survey (PMMS), interest rates on the 30-year fixed rate mortgage averaged 4.57 percent. Typically, borrowers pay .07 percent in fees if they have at least 20 percent in cash to put down on their purchase.
Jumbo loans are those from $417,001 to around $750,000 (some banks only price jumbo loans to $650,000 and others go higher). Traditionally, borrowers who needed a home loan bigger than a conventional mortgage would pay more for it, sometimes a half percentage point or more.
So if a conventional 30-year fixed-rate mortgage carried a 4.57 percent interest rate, you could easily expect to pay more than 5 percent for a larger jumbo mortgage. (Loans in excess of $1 million are typically priced on an individual basis.)
But not now. Mortgage experts say that jumbo loans now carry a lower interest rate than conventional. No one can remember this happening before. But the real question is why?
One theory is the ever so slowly but surely improving economy, which is pushing all interest rates higher.
"Mortgage rates edged up [last] week on signs of a stronger economic recovery. Real GDP was revised upwards to 2.5 percent growth in the second quarter of this year," noted Frank E. Nothaft, vice president and chief economist at Freddie Mac. "In addition, residential construction spending rose for a ninth consecutive month in July. Lastly, the manufacturing industry expanded at the fastest pace in August since June 2011
While interest rates have jumped significantly from the lows, they remain at historic lows. The positive economic news means more home buyers are willing to stretch to buy bigger properties to leverage current interest rates.
Twenty years ago, higher interest rates (more than 6 percent) and lower wages meant relatively few people could afford a $650,000 loan on an $800,000 house. Today, a couple earning between $160,000 and $200,000 in annual income, with good credit and a solid down payment, would likely be approved for the loan.
With higher demand for jumbo loans, more lenders have jumped back into the mix. The competition from lenders is having an impact: Jumbo borrowers are seeing more offerings with reduced fees. The price disparity is even greater with adjustable-rate mortgages, those fixed for five to seven years before converting into a one-year ARM.
Does the flip-flopping of interest rate norms herald a new era for housing? Or are we just seeing too many borrowers spend more than they should to buy property? It's hard to say. There's an economic theory that says the more you buy of something, the greater the discount you should receive. Here's how that works: If you buy two pairs of shoes, the retailer might offer you a 25 percent discount. But if you buy three pairs, you'll get 33 percent off your entire purchase.
If you apply that to mortgages, it makes sense that a mortgage for $750,000 would be cheaper than one for $417,000 or less.
Except that no one can ever remember it happening before.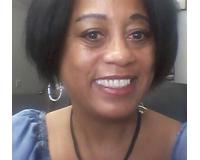 Author:
Prescilla Walker
Phone:
864-329-7667
Dated:
September 14th 2013
Views:
445
About Prescilla: ...