Millennials Think They Have To Delay Buying A Home But Theres Never Been A Better Time To Buy
Know the Money
Barry Jenkins II, a Realtor with Better Homes and Gardens Real Estate Native American Group, thinks it's one of the best times in America's history for young people to buy a home. "We're at a very rare moment history where there's a lot of foreclosures and interest rates are very low," he said. This means both houses and money are cheap.
"First, you've got to know the money," he said. "You've got to know the financing. Kids are stacking cash like crazy, because they think they need a 20% down payment. In Virginia, where I live, there are no-money-down mortgages."

Of course, there are also Federal Housing Administration (FHA) loans that can require a little as 3.5% down.

Jenkins sells an average of seven houses in a month. Half of those are to first-time home buyers. He says that a good agent can negotiate things like your closing costs getting paid for. And while he admits that home shopping can be "agonizing," he says that if you get the money squared away, the whole process becomes a lot easier.
Promoted Stories
Match the Home to Your Lifestyle
Laura Arnold, a marketing manager living in Cincinnati, grew up outside of the city in the suburbs; however, when her husband and she kept moving closer to the city center, they decided to buy something there. "I never thought I would live in the city, but the city was changing," she said. "The walkability was changing. Every time we moved, we were closer to the heart of the city."
She says that people have to start by looking for a place that matches their lifestyle. "When you purchase a place when you're younger, you have to think about where you're going to be in five, ten or even 15 years," she said. Arnold admits that can be hard to picture, but a 15-year mortgage is just about the shortest one you're going to get. "There are certain things you can change when you buy a house, but I can't make my balcony into a backyard," she said. So give some thought to what your more long-term plans are.
Jenkins echoes her concerns. "Don't just buy a house because you like granite countertops," he said. "Does your lifestyle match what you want to buy? Don't just look for homes in a certain ZIP code. Do you have a dog? Do you need to have a school?"
Find the Right Realtor
Some Realtors are just after their commission. So don't be afraid to go find another one if you don't think you're in the right place.

"We spoke to several Realtors," Jenkins said. "Some are very good. Some were not. Some will try to sell you what they want, not what you want or need."

It might ding your credit a little to pull your credit report for a new one, but that's a small price to pay to make sure that you're going with someone who is going to put you in the right home at the right price.
"Millennials want to be involved in the process," says Jenkins. "It's an element of wisdom to know when you don't know enough and to let the experts guide you."

Buyers want to be empowered with the information they need to become market experts. "They need to know why estimates can be off by as much as $10,000 and what the implications of that are," Jenkins said. So it's important for consumers not to be afraid of asking a lot of questions and getting some education when dealing with a Realtor. A good Realtor will also help you to understand negotiations, home inspections, the role of attorneys and inspectors and how to find a good loan officer.
Promoted Stories
Remember that buying a home is always going to involve a bit of compromise. "I had to think about what I was willing to compromise on and what I could actually afford," Arnold said. "A big part of our home selection process was just our broker telling us what we could afford. I needed to be honest with sellers about that."
--Written by Nicholas Pell for MainStreet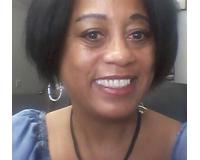 Author:
Prescilla Walker
Phone:
864-329-7667
Dated:
May 5th 2015
Views:
340
About Prescilla: ...