Most Booked Restaurants In Greenville SC
Looking for the most booked restaurants in Greenville? You're in the right place. Each month OpenTable analyzes more than 400,000 new diner reviews. We sort the results by category to help you discover new favorites. It's a great partnership: you reserve, eat, and review. We listen...and deliver the results for all to benefit. Enjoy!
Top 10 Diners' Choice Winners
#1. Soby's(2626)$ $ $ $ Contemporary American|Greenville
Booked 18 times today
Fabulous! One of my favorite restaurants!!
OpenTable Diner–10/27/2015
#2. Halls Chophouse - Greenville(72)$ $ $ $ American|Greenville
Booked 24 times today
Best bone in filet ever and that includes NY restaurants
OpenTable Diner–03/11/2016
#3. Rick Erwin's Nantucket Seafood(2044)$ $ $ $ Seafood|Greenville
Booked 15 times today
Great as usual
Vince–03/11/2016
#4. The Lazy Goat(1519)$ $ $ $ Mediterranean|Greenville
Booked 28 times today
Who knew Brussels sprouts could be this good?! Lazy Goat may have the best view of downtown Greenville.
Moreaspn1960–02/25/2016
#5. Rick Erwin's West End Grille(1927)$ $ $ $ Steakhouse|Greenville
Booked 11 times today
Excellently prepared food served in s warm AND professional manner.
MoreHappyeater–02/20/2016
#6. Larkin's on the River(1374)$ $ $ $ American|Greenville
Booked 25 times today
food, experience, staff GREAT!! Josh was our server and good recommendations. the Larkin's was a super place that we will revisit.
Moremikel–02/20/2016
#7. Bacon Bros Public House(299)$ $ $ $ American|Greenville
Booked 20 times today
Love the atmosphere but the food is always impressive!! I will go again and again and again.
MoreKMarston–03/02/2016
#8. Ruth's Chris Steak House - Greenville(539)$ $ $ $ Steakhouse|Greenville
Booked 1 times today
Excellent service, which starts from the greeting and carries through the wait staff and leaves you with an overall great fine dining experience. Our waitress Mallory was truly exceptional. Really enjoyed the ambience and the delicious high quality food. Will hgihly recommend to family and friends.
MoreOpenTable Diner–03/11/2016
#9. Roost(539)$ $ $ $ Contemporary American|Greenville
Booked 11 times today
We are a group that meets for brunch one Sunday every month. Roost is our very favorite spot for "Brunch Club!" Great food, great wait staff (we love Blossom!) and wonderful bloody Mary's!! (I don't know the bartenders name, but she is fantastic!!) Love it, love it, love it!!
MoreOpenTable Diner–02/28/2016
#10. Nose Dive(239)$ $ $ $ American|Greenville
Booked 1 times today
Service was top notch. Our server, don't remember his name, was very knowledgeable of the menu and helped fine the right choices for dinner. Mezes Salad with salmon was the choice of the night. We've been before, and always enjoyed ourselves, but Nose Dive seems to have gotten considerably better since our last visit.
Call Sharon Skinner to find out how much you can afford to buy a home in Greenville SC, so you can eat at these restaurants all the time!
864-430-8683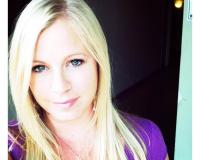 Author:
Kim Guest
Phone:
864-918-0066
Dated:
March 15th 2016
Views:
673
About Kim: ...