Moving In A Hurry You Need This Checklist Reposted From The Moving Blog
By Pamela Smith A knowledgeable moving industry professional and expert writer at The Moving Blog. Posted on Moving Tips and Costs
Moving to a new home could be quite consuming in terms of time to organize it, effort and cost, and when you're working against the clock stress levels could go even higher. Still, there is nothing to worry about. Here are some tips for moving in a hurry which will help you not only with being better organized but also with working out through your relocation easier. The list below could be a great starting point for you when moving out in a hurry.
How to Relocate in a Hurry Checklist
Make a list with the tasks to be done and keep it always on you. You could keep it on your phone/ tablet/ laptop – an item of your choice, that is always with you. In this way if you have to make any modifications – add something, remove something, change a task, you can do it right away. This list should contain the task to be done, the person who is responsible for it, and the deadline for it. You can also add details if necessary like names and contacts of persons to get in touch with.
Get movers. Doing all of a move's work yourself is difficult, and when you are in a hurry, you probably don't know even where to start. So, a moving company could save you a lot of time, effort, and consequently – excessive stress you certainly don't need. Get a few quotes to compare movers, check their USDOT number (it is a matter of taking just a few minutes to do it), and you will surely feel a huge burden off of your back.
Do you have somebody who is relying on you? If you have kids who are small and cannot help you with the move, you could consider dropping them off during the move at your relatives' or friends' place, or looking for a nanny. Make the necessary phone calls and don't wait till the last minute. Same goes true for pets. They will feel best with your friends – someone they have met and they know.
Get the packing supplies. Since you don't have much time, you could ask to have them from the mover you decide to hire, often such the delivery would be free and any materials you have not used could be returned. Depending on the budget at your disposal, an even quicker option would be to ask the moving company to directly pack for you. Since time is pressing on you, you could deal with smaller premises like the bathroom and the attic, and you could leave larger rooms like living room, kitchen, bedroom, etc. to the pros. Moving in a hurry doesn't mean you have to do it all on your own or that you have to pay lots of money to make it possible. In addition, here are a few ways to get free or cheap moving boxes.
Make lists while packing.Mark every box that is full with what it contains and put it a number. When you have severely limited time for making your relocation being well organized is a must. In this way once the move is over and the boxes have been unloaded, you will be able to quickly check through what's there and if a box or an item is missing, you will know right away so that you can take action.
Before you move to your new home, you could approach the issue of pressing time by becoming more organized. How? See the tips in this article.
Get helpers. Distribute tasks to be done by each member of the family and put a deadline for each one. The best way to beat the clock is to go with it! You don't have to do it all by yourself and once you have the support of your loved ones, your moving task will become easier to implement for everybody involved. In case you want to organize the whole move yourself, find strong men to assist you with lifting heavy things at home while packing your house or apartment, and then for loading the van or truck.
Changing your address with institutions and canceling subscriptions is important at this stage. You can send change of address cards to friends and relatives on a later stage, when you have more time. And you can make new subscriptions to newspapers, milk, etc. after you set into your new home.
Put together all moving documentation in one file – quotes, inventory lists, contracts, payment docs, etc. And keep this file on you during the move. It will help you follow through every detail of your move without having to remember everything. Since you're moving out in a hurry, there will be plenty of things to keep your mind occupied at all times anyway without the extra pressure of having to remember things that could simply be written down in order to be performed when the right time comes.
If you have institutions to visit/ contact, check out their contact details and working time which could be a limitation – since institutions usually work from 9 to 5 when most people do, you may have to take a day off work. In this case, a list can help you organize where to go and you can try to do it on one day.
Hopefully this moving in a hurry checklist has managed to shed some light on how to make your relocation in a hurry possible. It is not going to be easy, but if you try to stay organized, as we mentioned before, and distribute tasks to be done, if possible, your situation could be greatly alleviated. Good luck with your move!
Read more: http://www.themovingblog.com/move-in-a-hurry/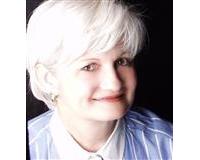 Author:
Dawn Borkowski
Phone:
864-313-4608
Dated:
March 30th 2015
Views:
395
About Dawn: ...