OH Christmas Tree
The Art of setting up the Christmas tree without destroying hour house
Prepare the way
Before you set out to find this year's tree, do yourself and your home a favor and take care of some small chores that will save you time and trouble later. Prep the house first. Move furniture out of the way; protect the floors. Fresh-cut trees can have sap dripping from various areas that can damage your hardwood floors, carpeting, or linoleum. So it's best to put out a sheet or cardboard to protect the flooring. Some people don't know the height of their ceiling. Measure the height of your ceiling and width of the space.
Make sure the tree is the only thing you're bringing home
Sometimes Christmas trees can come with a few unwelcome guests. While at the lot, give the tree a good shake to knock out any loose trimmings and bugs or other unwanted creatures.

Anchor it correctly
Secure the tree well for the kids and curious animals. If children and pets aren't an issue, securing your tree is still a great way to protect your furnishings. You would not want the tree and beautiful glass ornaments coming down on a nice piece of furniture.
Fireproof your tree
Nothing can ruin the festive mood faster than having to make a 911 call. Fire departments responded to an average of 210 home fires caused by Christmas trees each year from 2009 to 2013, according to the National Fire Protection Association, resulting in an annual average of seven deaths, 19 injuries, and $17.5 million in property damage. To prevent your tree from becoming a fire hazard, first start by selecting one with fresh green needles that don't fall off when you touch them. If your tree is already cut, ask for it to be cut again so it's ready to start drinking once it arrives in your home. According to Purdue University's Forestry and Natural Resources, a tree that has been cut for more than six to eight hours needs to have a half-inch or more cut off the butt end before it's placed in a tree stand and watered.

Decorate with care
The holidays can be stressful enough without having to spend hours untangling and stringing lights, only to find out they don't work. Do yourself a favor and store lights by wrapping them around a cardboard tube with the plug easily accessible. Oh yeah—if you've got cats, keep glass or breakables closer to the top where they're less likely to get knocked off and broken.

realtor.com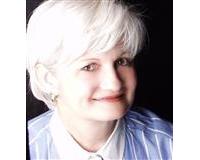 Author:
Dawn Borkowski
Phone:
864-313-4608
Dated:
December 7th 2015
Views:
629
About Dawn: ...