Should I Wait For Spring To Sell My House
The Spring is the Best time to Sell a House, Right? Not so fast...
If you're wondering when is the best time to sell for YOU, you should contact a top local Real Estate Agent to assist. There are many factors that go into selling a house, and whether you're selling in the Spring or Winter, there is a lot to consider.
Homeowners who plan to sell their home typically wait until the Spring to list their home for sale. This is for many different reasons, and one of them is a big time misconception - that the Spring is the best time to sell a house. While it is still a great time to be a seller, if you use the rightstrategies to market and sell your estate you can sell in any season.
You want to sell your house when the pool of serious buyers is at it's peak, and inventory levels are at their lowest.
Data from Inman and SmartZip (see infographic at bottom) show the best month to sell a home state by state. This data was focused on average days on market, close to list price ratio, and monthly selling trends!
Here's why you Shouldn't Wait to Sell your Home in the Spring from 12 Real Estate Pros:
There is a bit of a myth when it comes to selling your house in the Spring, yes it is traditionally a busier time of the year for home sales...because that's when everybody lists their house. Builders do it, homeowners do it but that's the very reason you shouldn't. The competition with your home increases dramatically especially with new construction and you don't want to be competing with lots of shiny new houses.
With less homes on the market you have a better chance of getting your house in front of buyers, some of who need a home right away because they're relocating. We all know today's homebuyer is on the Internet for months before they buy they've seen homes get sold over the summer and less homes to look at so they'll be taking a closer look now.
It's the holidays, school is out and people are traveling and if they plan on moving this is when they will be out looking for homes. The new year is right around the corner and for anyone making a move this can be the perfect time to do so.
If you live in North Carolina the vast majority of the people who move here are coming from up north where they are about to be pummeled by months of snow and ice, sub zero temperatures and house bound children driving them nuts. Want to wait till the Spring when they could change their mind and decide to stick it out one more year or get them while they're miserable?
Some people consider the Spring to be the only time to sell a home. In fact, many homeowners that know they are ready to sell will wait past the winter in order to get their home ready and contact a real estate agent. However, we have several facts to disprove that belief.
Fewer Competitors
Since most people are not ready or willing to sell their home now, you will have less competition to worry with. This could help you get a better price on the home.
More Shoppers
Have Free Time to View Home Since a lot of people typically take time off around Christmas and New Year's it is likely that these people will be available to view your home during the day. This means that you won't have to leave your home in the evening or on a weekend to allow the real estate agent to show your property.
Potential Job Transfers Create Urgency
It is common for people to either transfer or change jobs in the month of January. These people are typically motivated to buy and move in right away since they don't have the luxury of waiting for nicer weather.
Holidays Bring out Emotions
The holidays of the winter bring out a lot of emotions in people. If your home appears warm and inviting during the dreary weather season it could sway someone to go ahead and purchase your place now. There are a lot of quality winter curb appeal tips that can help you get you house ready for buyers. Improving the look and feel of your home will greatly improve your odds of selling the home sooner. As Franklin famously said, "don't put off to tomorrow what you can do today." If you think you are ready to sell your home now is the time to talk to an agent and get your place ready for its next owner.
No matter what time of year you decide to sell your house, there will always be pros and cons to listing at that time. But there is nothing magical about the spring, and a lot of good reasons to list in the winter. What I tell my clients is that if they are mentally and emotionally ready to sell their house, waiting around for the "perfect" time is only going to drag things out without getting them anything.
In my experience, the two biggest reasons that the winter can be a great time to sell are that you have less competition and more motivated buyers. I would always rather have fewer showings with serious buyers than a lot of showings with buyers that are still "just thinking about" buying. Motivated buyers will be pre-approved and ready to make their move – which is exactly what you want when you're selling your house! In fact, Redfin did research showing that houses listed in winter sell faster and for more money! Bottom line? If you're ready to sell in the winter, go for it!
Bill Gassett | MaxRealEstateExposure.com | Hopkinton, MA |
In an effort to get some of the best advice from professionals around the country, I reached out to my friend and one of the top Real Estate Agents in Ashland Mass, Bill Gassett of RE/MAX Executive Realty to get his thoughts. Here is what Bill had to say about not waiting until Spring to sell your home. "Thanks for the opportunity to share my guidance with your audience Ryan.
Deciding to sell now or wait until the Spring should be an individual decision however some people are under the misguided assumption that selling now is not a good time. The general thought process is everything looks better in the Spring and nobody will want to be my home now. This is absolutely not true and in fact there are lots of homes sold during the winter, whether you are in a cold climate or not. What sellers should be looking at are the current inventory levels in their respective price point. Often times inventory levels drop significantly because people take their homes off the market for the holidays. This leaves very little inventory for buyers to look at. For a savvy home seller this is the perfect opportunity to capture a buyer that needs to purchase a home"!
There are MANY Reasons Why Waiting to Sell your Home in The Spring Could be a BIG Mistake! To Begin with – According to The National Association of Realtors – a HUGE Back Log of Foreclosures are going to be Hitting the Market Soon – this will have the same effect as last time – ALL Property Values around THESE Foreclosures will Come Down Too – They are the NEW Comps the Appraisers have to work with!!! So do you wait to Sell? Then, have them Added to you Comps NO!!! Repeat Foreclosure Crisis Starting to Surface?
Additionally, in the Winter - there are Generally fewer buyers - due to the Holidays - However - THESE WILL BE THE BEST BUYERS - THE ONES STILL LOOKING IN THE WINTER!
When I used to take a Listing in the Fall or Winter - I made a few Suggestions, to the Sellers, of how to make their house SPARKLE and be UNFORGETABLE - Remember - it takes ONLY One Buyer for Your Home to sell!
Set out a few of Your BEST Winter Photos … Hire a Professional Photographer if Need be – or if You are Working With a Good Real Estate Agent you'll be All Set! They will get the Photo's you Need!
If you don't have Acreage or are Close to Neighbors, and Picture Windows don't work in your home - Consider This; If Possible - set up one Larger Room with small tables - so you are making a Gathering Place for Holiday Guests and Parties - THIS WILL APPEAL to the Luxury Buyers who do a Great Deal of Entertaining! And Make Sure the Dining Room is Inviting TOO!!!
Finally – You NEED to Show Off the Beautiful Outdoor Amenities Your Home has … which may be 'Hidden' by the Winter Snow – Put These Photos Out too – Especially if you are Lakefront, have a Pool, Tennis Court, Pond, Special Landscaping…
Then, the last thing you need to do is Proper Staging of your home; Clean out ALL your Closets – make them Look as Large as possible, Remove Oversized Furniture, so the Rooms Look Large and Spacious, and Lastly – Make sure your Bathrooms and Kitchen are FREE of Clutter and Have then Sparkle too!
Waiting until spring time to sell your home and you will be facing a lot more competition from many more homes on the market than during the winter season. If your home can compete with these other homes on pricing and quality you may be fine waiting until the spring. But if your home is ready now to be put on the market why wait?
The buyers who are shopping for homes are the serious buyers who want to buy a home now and will do so if they find something they like. While the inside of your home may be ready to sell, just because it is winter does not mean the outside should be ignored. If there is no snow on the ground make sure your landscaping still looks good by removing dead plants and keeping the lawn free of leaves and pet droppings. If you do have snow on the ground, make sure driveways and walkways are regularly cleaned and clean off any areas that help sell the home. If you have a great deck or backyard kitchen make sure the snow is cleaned off of that area so the buyers can appreciate what is there.

Why Wait Until Spring to Sell? I know that spring has been the traditional "selling season" for real estate, primarily so that families with children can be settled in their new home by the beginning of the next school year.
Typically there are more buyers then, but there are also more sellers, which means more competition. There are also more of what we refer to as "tire-kickers", or the people who go to open houses who really aren't interested in buying. (sometimes they're just nosy neighbors!) So if you want to sell your home, and if you've got it fixed up and dressed up...why wait? There are serious buyers out and about in January, February and March, even if there aren't as many. So, with less competition, the winter months can be a great time to sell your home.
The truth is, when you're ready to sell, it doesn't matter what season it is. Real estate markets change from year to year, from month to month. They change from city to city, and even from neighborhood to neighborhood. It has always been very difficult to time the market. The best time to sell is when it's right for your goals. You're in the driver's seat, and the right time for you to sell is when you are ready to move on.
Ryan, thank you for reaching out to me for my thoughts on whether homeowners shouldn't wait until the spring to sell their home.This is a pretty common question from homeowners that is fielded by real estate professionals this time of year is whether or not they should wait until the spring to sell their home. Below are a few of the most important reasons why homeowners shouldn't wait until the spring to sell their home.
The number one reason why selling a home now maybe beneficial is due to the shortage of homes for sale. During the spring real estate market, the number of homes for sale is considerably higher than during the winter months which means more competition for homeowners. More competition means a slimmer chance that your home is shown. In my local Rochester real estatemarket, during the winter months the inventory levels are more than half of what they will be in the spring months of March, April, and May.
Another reason why selling your home now is beneficial is the quality of buyers is as good as it will get throughout the year. Serious buyers look for homes all year, no matter what the weather is like or not. Selling a home during the winter months can be greatly reduce the chances you're wasting your time with non-serious buyers looking at your home. The majority of buyers who shop for homes during this time of the year understand why real estate agents request a pre-approval before showing them houses.
Bottom line, selling a home during the winter months can have its advantages. It's important that if you're thinking of selling your home now instead of waiting until spring that you weigh all of the pros and cons.
One of the biggest issues I see in prepping homes for sale is that most homeowners don't allow enough time. They underestimate the time needed for construction projects (e.g. How long does it take to refinish hardwood floors?), and they often do things in the wrong order (see Should I do the floors or painting first?). As a result, they end up doing some portions twice which costs more money and delays things even further. It's important for sellers to plan ahead – both on which projects they want to do as well as which contractors they would prefer to use. Reputable contractors have busy calendars, so they usually aren't ready to start "tomorrow" and materials need to be ordered. There is often some prep needed on the homeowner's end as well (e.g. decluttering and clearing the space). I have easily seen sellers with 2 month delays because they failed to plan and didn't involve their contractors or real agent sooner.
Kevin Ramirez | NCHomeBuyers.Org | Raleigh-Cary
, NC

|
Selling your house during the winter months is not a bad thing.
There are many ways to take advantage of the winter months to get your house sold for top price.
I recommend my seller clients to do the same staging they would do as if they were selling the home during the spring months, I also let them know that when it comes to the outside of the house, there is not much you can do if there is snow or leafs on the ground. But there are many ways to bring a sense of fresh life to the home.
Green is always good, it may be too early for the spring flowers in the front yard to blossom, but some pots with plants around the outside of the home will give it that "fresh sense of life" touch buyers are looking for, same goes with the inside. I also let them know that holiday decor is not preferred, put away trees and garland, this could become cluttering and it could also conflict with the buyer's religious views! Also, another great idea is to get pictures from the outside areas from last season, and leave them near any window that faces the back yard so that the buyer can get an idea of how beautiful it will look like during the spring!"
Thanks for including me on this topic Ryan. In the Las Vegas market, early in the year is a great time to sell a home. The holidays are over and buyers, especially snow birds are flocking back to town. Look at the Conventions hitting town. Starting with early January and the Consumer Electronics Shows, the hotels are full. Many of those visitors are going to be looking for homes. This is an especially good time for vacation homes. Condos, high rise condos and pool homes in gated communities make great vacation homes.To the folks who are escaping cold climates and dreaming of a vacation home in Las Vegas.
The threat of higher interest rates is likely to push traditional buyers to buy now. For entry level buyers, a quarter percent hike can make a big difference. Our median home price has been hovering at $220K the past few months. A small family looking for a newer home will be looking at $250K to $300K. At 4% interest rates, they might be able to push the budget to buy the $300K home. At 4.25% or 4.5% it may be harder. This is likely to encourage buyers to act sooner rather than later. Las Vegas currently has a 3 month supply of homes for sale. That's low enough to make it a seller's market. Combine the low inventory with motivated buyers and it's the perfect time to sell a home in Las Vegas.

Ryan Fitzgerald | RaleighRealtyHomes.com | Raleigh
, NC

|
A lot of people want to make sure it's a good time to sell their house, before they list their home for sale. Others are not so fortunate and may have to sell their home right away to avoid a foreclosure. The fact is, if you have a choice and you're selling your home in North Carolina, the data shows the month of January as the best month to sell. Below you will see the infographic produced by Inman and Smartzip in which the data is broken down into monthly selling trends, average days on market, and list to close ratio.
The best time to sell a home is when inventory levels are low.
Not everyone wants to sell their home in the Winter time since it's cold, there are holiday parties, and the general thought is that the house wont show well. This is a common thought among sellers, and it's actually one advantage you can have as a seller over everyone else. Since not many others are considering selling their home, you can attract the best buyers on the market to yours.
The most serious buyers will be shopping in the Winter time. Buyers who are not serious will hibernate until the weather is nice and then they will begin to look, and it may take several seasons for them to settle on the one they love.
If you're considering selling your home in the Spring you should definitely look at the advantages to selling in the Winter time as well!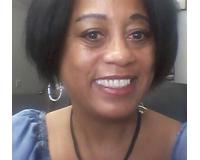 Author:
Prescilla Walker
Phone:
864-329-7667
Dated:
January 4th 2016
Views:
1,116
About Prescilla: ...