Welcome To The Best Place To View The Eclipse
Yeah, THAT Eclipse
Greenville, SC in the path of totality
Darkness is Coming


Welcome to the Best Place to View the Eclipse:
YEAH,

THAT

GREENVILLE!

The Great American Eclipse is coming to "Yeah, THAT Greenville" on August, 21 2017 at 2:38 pm. This will be the first eclipse to touch the U.S. mainland since 1979 and the only total solar eclipse we'll see in Upstate SC this century! Greenville is one of only a few U.S. cities to be in the "path of totality," meaning we'll experience total darkness in the middle of the day! Cool, huh? All of that makes Greenville, SC, the city the Wall Street Journal calls "Dream Town, USA", the perfect place to view this once-in-a-lifetime event.

BUT WAIT, THERE'S MORE! Because the eclipse itself will occur on a Monday, you can spend the entire weekend beforehand exploring everything Greenville has to offer. With our award-winning downtown, more than 600 restaurants, fabulous retail shops, world-class collection of museums, galleries and theaters, and stunning natural scenery, the eclipse is a great way to cap off a memorable trip to one of the Southeast's fastest-growing destinations.

There are several eclipse events happening throughout Greenville. Keep checking back in on this page for updated event information.

The Roper Mountain Science Center will be hosting several events and activities in the weeks leading up to and the week of the eclipse, culminating in an Eclipse Extravanga (Monday's events are SOLD OUT).

*FUN FACT*

The Daniel Observatory at the Roper Mountain Science Center holds the 8th largest refractor telescope in North America.The lens is the same one used by Albert Einstein, and is sometimes referred to as the "War of the Worlds Telescope." Their newly-renovated planetarium (opening in February 2017) will have the largest capacity in South Carolina with 4K technology that will be playing special content leading up to the eclipse. Additionally, during the eclipse, RMSC is partnering with the California Academy of Sciences to study the reactions that animals and plants have to a total eclipse, so be sure to download the iNaturalist app and take part! Click here to learn more.

Visit the Roper Mountain Science Center website for more information on eclipse events and activities, resources, safe viewing information, and more.

The Greenville Drive will play West Virginia at 1pm on eclipse day. Game play will stop for the totality portion of the game and eclipse glasses will be provided upon entrance to the stadium.

Furman University will host a free viewing of the total solar eclipse at Paladin Stadium from 12:30-3:30 p.m. Events include streaming live coverage from NASA, narration by Furman scientists, educational activities, "Eclipse@Furman" viewing glasses, concessions and live music. "Eclipse@Furman" provides the perfect place for family and friends to view this historic event in our city. Visit the Furman University website for more information.

Bob Jones University is also hosting eclipse viewing events from 1-3pm that include hands-on science activities, telescopes with solar filters and informational talks by BJU science professors. They are also giving free eclipse glasses to all registrants. Visit the Bob Jones University Website to register or for more information on the BJU Eclipse Experience.

The Children's Museum of the Upstate will be having a "Total Solar Eclipse Party." This event is rain or shine and all activities are free with museum admission. Activities include story time for all ages, pinhole projectors, moon phase activities, live streams from NASA and the Smithsonian, Women in Astronomy activities in the Spark!Lab and more. Visit the TCMU website to learn more.

At NOMA Square, the "Eclipse over NOMA" party will be celebrating with tunes by Katie & Larry and a cash bar from 1-4pm. Click here for more details on their Facebook page.

Embassy Suites Greenville Golf Resort and Conference Center will be hosting an Eclipse Viewing Party on Verdae from 12-3pm. There will be a casual cookout, specialty drinks, family friendly activities, games & prizes and more! Click here for more details.

UP on the Roof will be hosting a Total Solar Eclipse Party from 11 am-3 pm. Tickets include entry to the rooftop, light savory bites and mini sweet treats, tunes by Kelly Jo & Buffaloe and viewing glasses. There will be a cash bar with drink specials and fun swag too! See theirFacebook page for more details on this rooftop soiree. (This event is now SOLD OUT)

The Swamp Rabbit Cafe and Grocery is hosting the "Total Eclipse of the Sun" party from 1:39-3 pm. There will be lawn games, cafe specials (like Moon Pies), and more. Visit their Facebook event page for more information.

Ink N Ivy will be hosting their rooftop party from 12-3pm. They will be having live music, food and drink specials and live music by Spencer Rush. Visit their Facebook page for more details.

Mac's Speed Shop will be offering a kids eat free all day promotion in addition to giving out eclipse glasses and specials on Blue Moon and Southbound Scattered Sun Wit beers.

Stella's Southern Brasserie, not usually open on Mondays will be opening for breakfast, lunch and dinner. They are also hosting a patio viewing party which includes eclipse glasses. See their flyer for more information.

City Scape Winery will have eclipse events from noon-5pm including live music, wine tastings, vineyard tours and even Pinot the Pig will be there! Visit their website for information.

Quest Brewing Company is hosting a "Standing on the Moon" party from 12-6pm with live music from Grateful Dead cover band Phuncle Sam. See the Facebook event page for more information

Trailblazer Park in Travelers Rest will host a free adventure into the path of totality from 1-3:30pm. Activities include water fun courtesy of the TR Fire Department and live music. See their website for more details.

Table Rock State Park will be hosting activities all day from 8am-4pm on eclipse day. Details can be found on their website.

At Paris Mountain State Park, they are having an All American Solar Eclipse party from 1-4pm. See their website for details.

Lake Conestee Nature Park is celebrating the eclipse from 12-3:3:30. The Chuck Truck food truck will be there along with music, nature walks, bird viewing, eclipse talks and critters from Wildlife Rehab of Greenville. See their website for details. (This event is SOLD OUT)

Woodsite Park in Fountain Inn is having an "Area 44 Eclipse Party" from 1-4pm. Food vendors, games and much more are planned and free viewing glasses will be available. Check out their Facebook event page for more information.

Greer City Park is also hosting a viewing event. Entertainment includes the Gravity Check Jugglers and space-themed inflatables. There will be food trucks available and they will be giving eclipse glasses to the firs 1000 guests. See their Facebook event page for details.

Lights Out Mauldin at Sunset Park is a free event, but registration and a parking pass are required. Free eclipse glasses will be given out while they last, and Chuck FM will be onsite for entertainment. More details can be found on their Facebook event page.

Duke World of Energy is offering free public viewing on their front lawn.

HIS Radio is hosting a block party from 12:30-3:30 in the Jeff Lynch Parking lot. This is a free entry event and they will have eclipse glasses for the first 500 guests along with food vendors, games, giveaways, music and more. See their website for more details.

A.J. Whittenberg Elementary School of Engineering is a NASA-designated viewing site and will have family-friendly activities from 1:30-3pm. See their Facebook event page for more information.




Click here to get your copy of our Visitor's Guide - the perfect tool to help you plan your trip to THAT Greenville.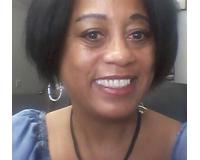 Author:
Prescilla Walker
Phone:
864-329-7667
Dated:
August 16th 2017
Views:
310
About Prescilla: ...