What Happened To Rates Last Week

Mortgage backed securities (MBS) gained +8 basis points from last Friday's close which caused 30 year fixed rates to move sideways. It was a very volatile week for mortgage backed security trades with huge swings of 100 basis points in 3 of the 5 trading sessions. Our best pricing levels (lowest rates) wason Tuesday and our worst pricing levels (highest rates) was early Friday morning before bonds recovered.Last week was all about the Fed and jobs.Wednesday started with much a much better ADP Private Payroll report (200K vs EST of 182K) and a stronger than expected 2nd QTR GDP (1.7% vs EST of 1.2%). This positive economic news sent MBS prices tumbling (higher rates for you). But then the Federal Reserve Open Market Committee (FOMC) released their the interest rate decision and monetary policy. MBS reversed course and rallied (better rates for you) on the news that they did not specifically set a timeline to start their "tapering" process. This is where the would begin to decrease the amount of their monthly Treasury and mortgage backed security purchases.MBS sold off again on Thursday morning on a much better Initial Jobless Claims report (326K vs EST of 345K) and ISM Manufacturing (55.4 vs EST of 52.0)On Friday the much anticipated Non-Farm Payroll report hit the wires. And it certainly missed the mark coming in at 162K vs EST of 184K. This weaker than expected data helped MBS to rally (better rates for you).But when the smoke cleared, MBS were unable to close above our ceiling of resistance which has been in place for the last 9 trading sessions. This has caused mortgage rates on a week-over-week basis to move sideways.


This Week's Mortgage Rates ForecastMortgage Rates Currently Trending: NEUTRALThis week should give us a bit of a respite from the severe volatility last week caused by the economic data that was released. This week the focus on economic data should be on Wednesday's 10yr Treasury auction, as well as some Fed talking heads that we should be paying attention to.BOTTOM LINE: There is not a lot of upside to floating right now. The technicals show a lot more room for rate increases than rate improvements. As shown last week, day to day changes can be brutal - it's important to work with your Mortgage Professional to stay a step ahead of lender reprices and to cash in on market gains that help mortgage rates.
RateAlert's Most Trusted Mortgage Lending Professionals:Loan Professions that subscribe to RateAlert Executive services have the training and market knowledge at their fingertips, along with live trading data during market hours to expertly help navigate the difficult and often times confusing process of understanding rate movements and which factors may cause volatility when considering whether or not to lock. If you'd like to learn more about what things to consider when timing the market in an effort to obtain the best interest rates, don't hesitate to contact the person who sent you this commentary.


This commentary has been sent to you by the Mortgage Loan Originator (MLO) above because they thought you may find it interesting or helpful. The views and opinions offered do not necessarily represent the views of your MLO. Please contact them with any questions or to find out more about the information listed herein and how to work with them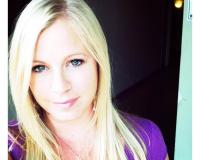 Author:
Kim Guest
Phone:
864-918-0066
Dated:
August 5th 2013
Views:
379
About Kim: ...