Where To Get A Low Down Payment Mortgage
Where to get a low-down-payment mortgageThe FHA is not the only place to get a home loan without putting a lot down. In fact, it may not be the best option. Here are 5 alternatives
In recent years, the Federal Housing Administration has been the go-to source for a mortgage with a low down payment.As traditional lenders demanded 20% down and reams of paperwork, the FHA was willing to loan with down payments as low as 3.5% and accept borrowers with lower credit scores.But the FHA may no longer be the best choice for borrowers who want to make small down payments, Changes in FHA loans are making other alternatives more attractive. Basically, the FHA has raised the cost of its equivalent of private mortgage insurance, plus borrowers will have to pay the premium for the life of the loan, even after the loan-to-value ratio falls below 80%. Regular PMI can be canceled after that point."In the wake of a series of insurance premium increases and a highly controversial move to make premiums non-cancellable for the life of the loan for most new borrowers, FHA no longer rules the low-cost roost," Harney writes.Some conventional lenders are issuing loans with lower down payments, so don't assume you'll need 20% down, especially if you have a good income and good credit.Other alternatives to investigate:
Fannie Mae's My Community Mortgage program. This program requires at least 3% down and a credit score of 680 or higher. To get the mortgage, a borrower also has to meet income guidelines, but those guidelines include moderate-income borrowers. None of the first 3% down can be a gift. First-time buyers have to attend a class.
Freddie Mac's Home Possible program. This program requires a 5% down payment, but all the money can be a gift. It also has income requirements but waives those for certain underserved areas.
VA loans. These loans, for current and former members of the military, require no down payment. No PMI is required, and there are no income limits, making these loans often the best deal for those who qualify.
Agriculture Department loans for homes in rural areas. These loans have income eligibility requirements as well as rules for where the property must be, but homes in smaller cities outside large metro areas may qualify.
HomePath mortgages from Fannie Mae. These loans are offered on homes owned by Fannie Mae with as little as 3% down. They are especially helpful if you're buying a foreclosed home that won't pass the inspection or appraisal requirements of other lenders. HomePath Renovation mortgages also are offered.
These loans may not be available from all lenders, or you may have to push your lender to find one of these programs for you. Agencies that work with low-income or first-time homebuyers often offer these programs, sometimes other under names.By Teresa at MSN Real Estate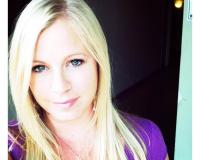 Author:
Kim Guest
Phone:
864-918-0066
Dated:
August 12th 2013
Views:
396
About Kim: ...