Why You Should Sell Your Home In The Fall
WHY YOU SHOULD SELL YOUR HOUSE IN THE FALL (AND HOW TO PREPARE)
The warm-weather housing market might be coming to a close, but don't worry – there's still a chance to find a buyer before the end of the year. In fact, you could be coming in at exactly the right time. Here are some benefits of selling your house in the fall, and why it might be a smart strategy.
REASON #1: A MORE SERIOUS BUYER POOL
Yes, the spring housing market is sure to bring out buyers, but plenty of folks may hold off on making an offer. With more homes to choose from, they can afford to be picky, and that could extend their search by months. Come September, though, serious buyers will be feeling the pressure to make their move before the holiday season or bad weather hits. That's where you come in.
· HOW TO PREPARE: STEP UP THE CURB APPEAL. Curb appeal is one of the biggest things people forget about when selling in the fall. Fix up the front porch, rake the leaves, and please – don't forget to clean the gutters! With everything well maintained, you'll be ready when the buyers are.
REASON #2: LESS COMPETITION
Post-summer home buyers not only have the stress of the holiday season looming overhead, but their options are shrinking. Many sellers rush to close by September, so fortunately you'll be competing in a much smaller market. That can be a powerful bargaining chip to help you close before the end of the year.
· HOW TO PREPARE: MAKE YOUR HOME LISTING STAND OUT. Fall and winter photos run the risk of looking drab, but well-timed summer photos are bright, clean, warm – really everything you need to stand out to serious buyers. So take advantage of the season's best days and include those photos in the listing when you go to sell in the fall.
REASON #3: DIFFERENT BUYER DEMOGRAPHICS
While families are more likely to make their move in the spring, millennials and empty-nesters usually swoop in a bit later in the year. They're not the only ones, either: to avoid higher "on season" real estate rates, employers who need to relocate their workers often wait for the fall, when the market tends to cool down. These out-of-towners will probably need to get through the process quickly, too, which could mean a relatively speedy closing.
· HOW TO PREPARE: STAGE THE SPACE. Empty-nesters aren't necessarily looking for three bedrooms, but they might want a workspace, exercise room or guest bedroom. On the other hand, a millennial couple might want space for a nursery or playroom. Let each buyer see how the house can fit their needs.
REASON #4: MORE FLEXIBILITY FOR IMPROVEMENTS
Depending on where you live, spring and summer can be a much-needed break from a harsh winter, and your house could probably use a little TLC. So give yourself those warmer months for some home improvements.
· HOW TO PREPARE: SCHEDULE REPAIRS AND FINAL TOUCHES. In between weekend getaways and beach days, sneak in repairs and even small renovations if you need to. Make sure your heating system is in tip-top shape before the temperatures drop. You don't want to show your home on the first cold day of the year, only to find the heat doesn't work.
You may feel like you're behind the curve, but in many ways, now's a great time to sell. All it takes is a little bit of prep work, some smart planning and the right tools to get ahead. Once you're ready to get started, it also helps to create a listing online. That's why I'm working with and sponsored by Owners.com – between their free For Sale by Owner listing and Flat Fee MLS packages in select states, they can help you save time, money and effort in finding the right buyer. So roll up your sleeves, sign up and good luck!
This post is sponsored advertising content with Owners.com. All opinions are my own.
The views and opinions expressed in this article are those of the author and do not necessarily reflect the official policy or position of Owners.com, Altisource or any other Altisource® business or entity. The foregoing content is not intended to constitute, and in fact does not constitute, financial, investment, tax or legal advice by the author, Owners.com, Altisource or any other business or entity.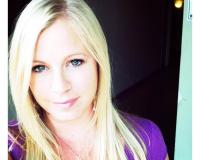 Author:
Kim Guest
Phone:
864-918-0066
Dated:
August 2nd 2019
Views:
153
About Kim: ...