Will home values return to peak by 2017
How long will it be before real-estate values rise back to their peak levels?
The experts predict a 6.7% home value increase for this year, which is higher than the 5.4% for 2013 that the experts predicted .
However, they don't expect home values to continue rising at this year's pace. The panelists predicted appreciation of 4.4% in 2014, 3.6% in 2015, 3.5% in 2016 and 3.4% in 2017. That equals a cumulative increase of 23.7% by the end of 2017 and puts prices close to the May 2007 peak levels.
The "normal" or historic rate of home appreciation is about 3% a year.
"Short-term expectations for home value appreciation through the end of this year are consistent with a nationwide housing-market recovery that is both strengthening and widening but still coping with high levels of negative equity, high demand and low inventory.
One unknown is what will happen with mortgage rates. The economists believe that a healthy recovery will continue even if rates continue to rise – to a point. But if home loan rates go past 6%, more than half the group (61%) believe the ongoing recovery could be threatened.
"Six percent is the minimum mortgage-rate threshold that the most number of panelists view as a potential show-stopper for the recovery," Pulsenomics founder Terry Loebs said in a news release. "However, nobody should dismiss the implications for the housing market of the less popular view – held by 38% of our experts – that we are already flirting with a reversal of fortunes at or within about 100 basis points of prevailing mortgage-rate levels."
Exactly what will happen to prices, of course, will depend on local factors as well as major economic issues such as employment. In a previous report, Zillow noted that rising mortgage rates would hit some cities harder than others, as house payments began to take up a larger share of owners' incomes.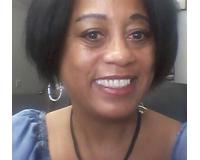 Author:
Prescilla Walker
Phone:
864-329-7667
Dated:
August 12th 2013
Views:
393
About Prescilla: ...